Factors to Have in Mind as You Choose a Coffee Machine for Your Business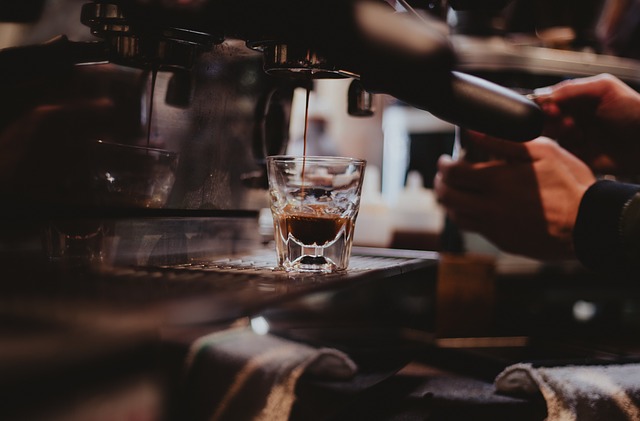 A coffee machine is one of those must-have appliances for your business. As such, you need to get one that your staff can use for their coffee breaks. It will also provide convenient refreshment for your visitors. When it comes to getting the coffee machine to use for your business, you may feel overwhelmed by the many brands and types that are in the market. You therefore need to decide the best one that will suit your business.
When it comes to getting a coffee machine for your office, you need to make many decisions that go beyond the type of machine that you want. At the end of it all, you want to improve the experience that your staff get on their coffee breaks. You therefore want to start off by considering the goals that you want to achieve by getting the coffee machine for your business.
Buy or lease
Among the decisions you have to make is whether you want to buy a coffee machine or alternatively lease one from suppliers. The best option is the one that will best work for your business operations. Each option has its own pros and cons. You need to make a careful decision as to which option will support your business better. Buying gives you total ownership of the appliance. You can add it to your list of assets.
Buying also means that you have full responsibility and are in charge of its maintenance. Should it have any problems, you will be the one take care of the repairs. Cost-wise, it makes financial sense as you do not add on your operating costs by making payments on it. Leasing on the other hand is ideal in the short term. If you do not have the resources to get a great coffee machine, then you can use this option. You do not have to suffer as you would without access to ready coffee.
When it comes to leasing, find a supplier that will offer you a variety of machines to choose from. The terms and conditions of the lease should also be favorable. You should have a cordial relationship that will allow you to enjoy the use of that product.
How to go about getting a coffee machine for your business
Having a good coffee machine will be to your advantage in many ways. You will eliminate the need of your staff having to be away from their desks in order to get a decent cup of coffee from a coffee shop. This will save precious man-hours that they can then use to focus on their tasks. If you run a busy business, having this easy access to great coffee is the best thing you can do for your staff. It will make their coffee room experience even better.
That said, you need to put in good thought when it comes to picking the best coffee machine for your business. Consider using review websites that give you information on the various coffee machines and their features. From this information, you can gauge their suitability for use in your business. Information from the suppliers of the coffee machine also forms a good starting point for your decision making. Other than this information, you need to consider the following factors.
Consider your staff culture when it comes to their breaks:
You need to project how the staff will use the coffee machine. If the machine will see frequent use, you want one that can handle the pressure. You can expect the machine to be busy in the morning as everyone gets in to work. Understanding the staff as regards their coffee intake will enable you to get the best suited coffee machine. Some people do not take regular coffee while others do not take it at all. You need to factor in these different needs in your choice.
You will find machines that offer a wide choice of coffee option ranging from cappuccino to lattes. Others combine other beverages such as tea and chocolate. Getting such caters to the needs of all the staff. Remember that at the end of the day, you want to reduce the lost man-hours of people trooping out to the coffee shop. You also create a good working environment that increases productivity.
Get a coffee machine that supports the number of potential users. If you have a small establishment, you want a coffee machine with a small capacity. Getting anything that is beyond this will just waste resources as you will not use it as much. Each time the coffee machine runs, you will be using resources for more people than is necessary. You can easily avoid this waste by looking for a coffee machine that fits your usage. Bigger capacity machines will cost more to acquire as well.
The reverse holds true if you have a bigger establishment that will cater for more. You want a coffee machine that will handle the demand. Getting anything less will see a smaller-capacity machine working more than it should, which could cause it wear down faster. It will also be stressful during coffee breaks or during such times of high demand as many people wait to get their cup of coffee.
Like all appliances you get, you want to get one that is energy efficient. Such will see you use less energy to power it. Energy-efficient appliances will lower the bills you pay on electricity. Considering that you have many other electronics taking up power such as computers, printers and such office equipment, you do not want to add to your energy bills. An energy efficient coffee machine will serve its function while not taking much energy to do this.
Be sure to check the energy rating that the coffee machine has. Getting the right coffee machine that is adequate for the size of your business will also help in lowering this cost. A high-capacity machine that serves fewer people will not be economical. A low-capacity machine for a big establishment will see it run more times and it will therefore consume more energy.
The coffee machine you get should enable you to save time. The processing time should be as little as possible. It should take seconds to get that one cup of coffee. This means that the machine will serve more cups in the shortest time possible. A slow machine will cause your coffee to be room crowded with everyone waiting to get coffee. You will lose more man-hours this way. The best machine will make the processing effortless.
Even when the machine requires the use of whole coffee pods, the processing time should not be too long. Be sure to check with the supplier as to the processing time the coffee machine has. Knowing the specifications in advance will help you make a better decision on the coffee machine to go for. Get a machine that combines the coffee making process as this helps shorten the processing time it takes to get a cup.
The modern coffee making machine has advanced features that will work well for any business. A Kaffepunkt AS – Kaffemaskin will provide you with a variety of drinks to choose from. Variety under one machine is great and convenient as you get more from one machine. Apart from wide choice of drinks, the machine should have other advanced features to make it easier to use. These features will enable you to have a good experience with the machine. Easy to use controls mean you do not need advanced technical details to run the machine. The controls should be clearly marked in easy to understand symbols. You should not have to refer to the manual each time you want to make a cup of your favorite beverage. The machine should also be easy to clean and maintain. Self-cleaning mechanism will ease the cleaning process for you. You do not have to take the machine apart each time you want to clean it. It would be tedious, especially as the cleaning has to be done on a regular basis for the machine to be clean at all time.
If you have limited space, you want a coffee machine that is compact in size. Such will fit in the area that you have. You can get a stand-alone unit that you can place in your break room. You can also get a compact-sized one that fits on the counter. Whichever you choose, it should still cater fully to the needs of your business.
The good news is that modern coffee making machines come in compact sizes that can easily fit in the available space. Your supplier should be sure to have a unit that will work well for your business. No matter the size, the machine should still have all the features that you need. If not, you can consider other options such as making space to fit the ideal machine that you want for your business.
Would you like to receive similar articles by email?