Farm Owners: Read this Guide to Lower Your Operating Costs & Make More Profit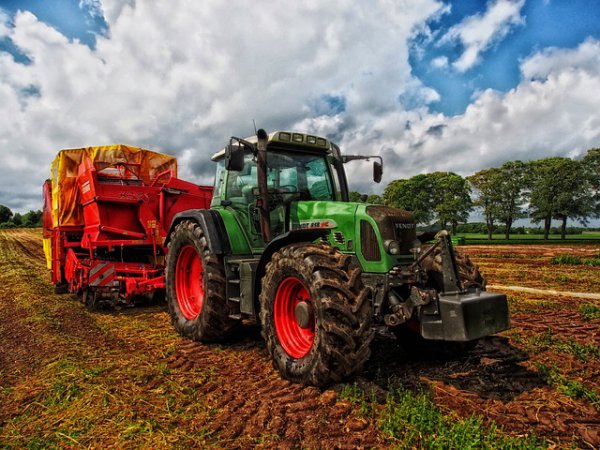 Farms aren't that different from other businesses. They must keep their costs low for the best chance of making the most profit. It's a simple formula for generating income that businesses have followed for thousands of years.
These days, farms are finding it hard to stay in business. High taxes, poor crop growing conditions and pressure from wholesalers forces them to operate at a slim profit. Some farms don't even make a profit!
Are you in danger of "sailing close to the wind"? Don't despair, because there are plenty of ways to reduce your operating costs. The key to running a successful business is to drive down costs as much as possible. That also applies to your farm business too.
By following the tips in this handy guide, you can soon turn your farm into a thriving and profitable business. Here is what you need to know:
Don't destroy "imperfect" fruit and vegetables
Wholesalers will only buy produce from you if it meets strict size and design rules. That's because they often get sold in local supermarkets across the country. But what happens with all the "imperfect" fruit and vegetables that get rejected?
They might not look as appealing as their perfect alternatives. But they still taste just as great! Despite that fact, farms destroy thousands of tonnes of otherwise good food. It's such a shame, considering there is nothing wrong with them apart from their size or looks!
Instead of disposing of such stock, it makes sense to sell them direct to the public. For instance, restaurants could use them as ingredients to form meals. And savvy shoppers would prefer to spend up to 50% less on their fruit and vegetable grocery bills each week!
A few months ago there was a news report about how an Australian chain of farm shops called "Harris Farm" started stocking produce that would otherwise get rejected by wholesalers. The idea got welcomed by its customers, especially when they learned how they could get fresh produce for less money!
Unless the fruit and vegetables you sell are rotten or not fit for consumption, you can still sell them. They taste just as great as otherwise "normal" produce.
Go greener
If your farm just grows fruit and vegetables in your fields, they will rely on the sun and rain to help them grow. Of course, you still have to use irrigation systems during the summer months. Those systems often use pumps, which use electricity.
You also have to protect your produce and livestock from wild animals and thieves. That means installing security measures like electric fences and CCTV. Again, that also uses electricity.
As you will doubtless already know, a large farm uses a lot of electricity for various things. Since you've got the space, it's worth becoming an eco-friendly farmer. But why is that such a good idea, I hear you ask?
First, there is the environmental impact. Encouraging self-sustainability is better for your carbon footprint. Second, you save heaps on your utility bills! And, third, you become a shining example of how to run a profitable, eco-friendly farm in the 21st century!
There are plenty of ways where becoming a greener farmer can help you to keep your operating costs down. You can use your unused land to generate electricity. Some farmers install windmills or wind turbines. Others fit an array of photovoltaic solar panels.
The beauty of making electricity is that you can sell any surplus back into "the grid"! Of course, you might get concerned with the high investment costs. But those costs soon pay for themselves.
If there is ever a power cut in your area, you can still operate as normal because you generate your own juice!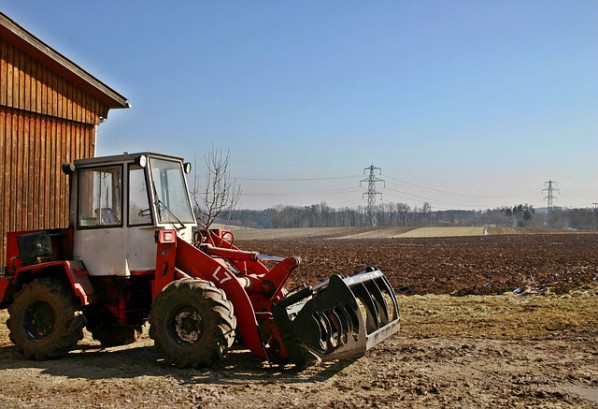 Buy and sell farm equipment
Any successful entrepreneur will tell you that it's not a good idea to keep your eggs in one basket. Or, to put it another way, you shouldn't just rely on your traditional source of income for the future.
These days, successful farmers seldom rely on a single source of revenue to make a living. Are you good at fixing farm machinery like tractors, for example? If so, you should consider a sideline business buying and selling farm equipment!
Websites like Farm.AutoTrader.co.uk are great places to trade used farm machinery with others. There are other classifieds sites you can use too, like eBay and Gumtree. And don't forget the offline world too!
Local newspapers and agricultural shows are also popular ways to buy and sell farm equipment. Most of the time, farm machinery breaks down because they need thorough cleaning and a tune-up. You can use those facts to your advantage so that you can supplement your conventional farm income.
One good thing about undertaking such an enterprise is that you have your pick of the best equipment to use on your farm!
Sell your produce locally in fruit & vegetable shops and markets
The issue with selling to wholesalers is the cost. You will usually have to sell your fruit and vegetable at low prices, making small margins. To generate a significant profit, you have to work hard and use every available bit of land.
It's no secret that there is more profit to get made by selling your fruit and vegetables to local shops. The cost of sales is quite lower too. Instead of paying for hefty transport costs, you can deliver your produce using your van.
Sometimes local towns and villages will hold market days. They are the perfect places to sell your produce for little cost and maximum profit! You can top-up your farm's income by selling through local channels.
Take on farm apprentices
One of the biggest costs a farm has are its labour. Hiring people costs your farm lots of money. But, did you know that it makes perfect sense to hire apprentices instead? Plenty of folks want to get into the agriculture industry.
Government grants are available to cover the cost of using apprentices. You get to teach others your trade, and you don't have to spend so much on your farm labour!
Would you like to receive similar articles by email?