Don't Fear Your Career: Get Ahead in 3 Easy Steps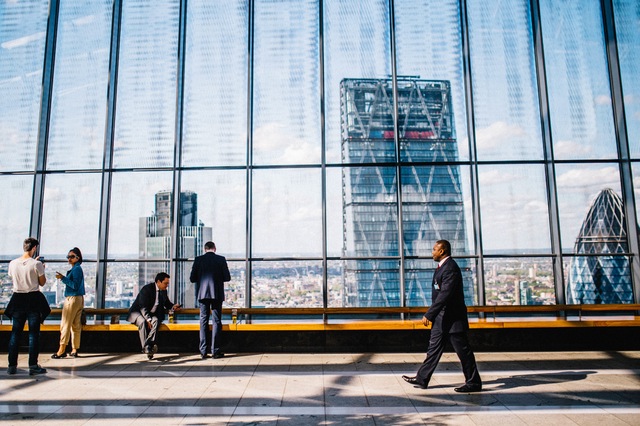 Competing for jobs in a market full of high quality, well qualified and personable potential candidates can leave you struggling to make it beyond the first stage of a job application. Your resume may be glowing, your references make you sound like a business guru, and you have a wealth of professional training under your belt. However, you are struggling to get through to interview. As you progress through your career and strive for greater responsibility, a higher wage and a better job title, the competition becomes all the more fierce. Take a look at how you can surpass your rivals and reach the pinnacle of your career.
1. Don't Be Shy
Don't spend your time at work sat behind your desk quietly beavering away and hiding your skills under a bushel. Sometimes you need to shout about that important contract you single-handedly secured, the successful conference you led and the trade show that you curated. Your colleagues and your peers need to know what a hotshot they have in their ranks, so they will do whatever they need to keep you in their company, including a pay rise. You need to strike a fine balance, so you don't appear arrogant but at the same time, you don't allow others to take the credit for your good work.
2. Professional Development
While at work, you should grasp every opportunity you can to enhance your professional skills. This could be key skills such as learning to use industry-specific IT programs or soft skills such as people management or leadership skills. While your company may be willing to invest in your development to help you reach the next rung on the career ladder, sometimes you need to bite the bullet and put your hand in your pocket to fund your own development. You may want to explore a more formal qualification such as an MSc Finance online giving you the freedom to study from home or a postgraduate certificate specializing in a more niche area of your industry.
3. Move Jobs
Loyalty is admirable. By staying at the same company for a decade or more, you will be showing any future employer that you stay the course, and that you're less likely to jump ship should work life become tough. At the same time, you're also displaying a potential lack of ambition. As you seek promotion, an employer is looking for candidates with a wide variety of professional experiences including some time spent overseas, working across different sectors or straddling alternative job roles. If you're finding your work experience is looking a little stale, move jobs even if it is a side step. By gaining that extra experience, you'll become all the more employable.
Remember, trying to further your career is a two-way process. You are also vetting the companies that you've applied for if you get to interview stage. Do you see yourself fitting in with the ethos of a company? Are the people friendly? Could you forge a positive working relationship with your potential new boss? Don't live in fear of developing your career, follow these three easy steps and you will secure that all-important promotion.