How to Tell If Your Financial Services Provider Puts Its Clients First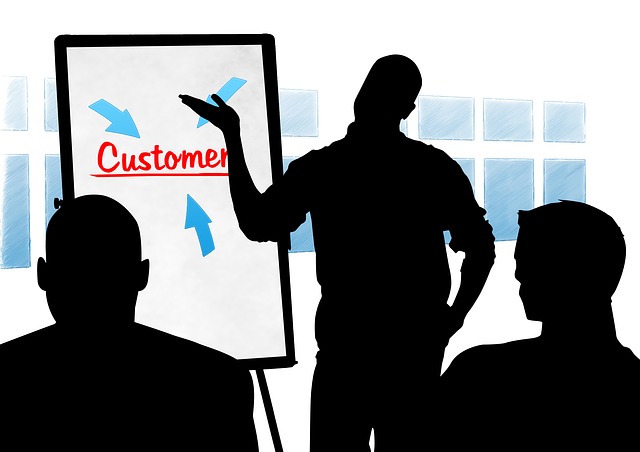 Are you seeking a financial services provider that actually cares about its clients? Use these 10 benchmarks to determine whether yours is serious about going above and beyond to provide the competent, personalized service you expect and deserve.
They're Transparent About Pricing and Fees
Depending upon their precise product and service mix, local regulations and business customs, and their clients' preferences, financial services providers' pricing structures can vary widely. For instance, fee-only financial planners are increasingly common in the financial planning space, but the fee-only model may not be appropriate for firms specializing in active management of alternative assets. What's more important than any particular pricing model is transparency: that is, clients know how they're going to be charged for services rendered.
They Aren't Overly Pushy or Salesy
Above-board financial services providers tend to be discreet and accommodating. They tend not to be pushy or overly concerned with making sales for sales' sake. Look warily upon financial services firms that go out of their way to tout products or services on offer, rather than stressing the value of their client relationships. Pushiness and salesiness may go hand in hand with price opacity, as well, since persistent efforts to close sales are too often driven by financial motives.
They Maintain a Higher Than Average Employee-Client Ratio
The size of a financial services provider is less important than the level of service it can provide. To that end, look for financial services firms that maintain higher than average employee-client ratios. Family owned trust and corporate services provider Asiaciti Trust differentiates itself from larger competitors in large part by exceeding expectations of service; maintaining an ideal client-staff balance is key to this effort.
They're Properly Licensed and Current on Their Certifications
Look for financial services providers with current licensing and certifications. Such credentials vary considerably by jurisdiction and profession. In many cases, financial services providers are not required to carry formal licenses or certificates, though most jurisdictions prohibit unlicensed professionals from advertising their services in certain ways.
Even if formal licensing or certification is not required for the type of product or service you seek, the argument in favor of working with properly credentialed professionals is overwhelming. Circumventing the guild may provide a short-term financial boost, but the final work product may be more trouble than it's worth.
They Adhere to Strict Ethical and Professional Guidelines
Not all financial services providers adhere to the fiduciary standard. While failure to adhere to this standard — the requirement that the provider act in the client's best financial interests — is not in and of itself a deal-breaker, it does raise questions. There's no harm in asking a prospective financial services provider why they eschew the fiduciary standard, nor for looking askance at those without compelling answers to this question.
Beyond the fiduciary standard, financial services providers have every obligation to adhere to the ethical and professional guidelines set forth by local regulators and professional guilds. This is true even in cases where formal licensing or credentialing isn't required.
They Don't Over-Promise
Be wary of financial services providers that over-promise, whether those promises involve consistently beating market benchmarks or achieving specific strategic outcomes through novel forms of financial wizardry. By and large, the worthiest financial services providers are those that hew to the old proverb: "slow and steady wins the race."
They Shy Away from Documentation and Benchmarking
Price transparency isn't the only form of benchmarking to which reputable financial services providers should adhere. Those that directly manage securities accounts and other investments should willingly compare their accounts' performance against common market benchmarks, such as the S&P 500 (U.S.) or Hang Seng Index (Hong Kong). When you encounter a financial services provider that fails to take this simple step, it's reasonable to wonder why.
They're Happy to Provide Referrals and Testimonials
Discretion and confidentiality in matters of personal and corporate finance are non-negotiable. If you suspect that your financial services provider is in any way violating your trust, you would be well within your rights to terminate the relationship without further preamble — and, possibly, to take legal or regulatory action to redress the harm.
At the same time, you should expect prospective financial services providers to allow at least some visibility into their operations. Specifically, any financial services firm that wishes to earn your business should be willing to provide referrals or testimonials from current or former clients. These testimonials may well help you determine whether to pursue a relationship or explore other options. If such transparency is not forthcoming, it's entirely reasonable to wonder why.
They Make Staff Available Outside Regular Business Hours
Many firms speak broadly of on-demand availability and personalized attention, but the lack of a uniform definition of such subjective measures hampers direct comparisons. As a general rule, you should expect your financial services provider to make professional staff — and not simply customer service representatives or account managers — available at your request outside of regular business hours.
This is doubly true for firms that do business on an international basis. If your schedule varies depending upon the country in which you happen to be doing business this (or any other) week, you need financial services partners who can keep up.
They're Willing to Work on Customized Solutions
Your financial services provider should be willing and able to work on bespoke, customized solutions that fit your personal and professional needs. Even if those needs are not particularly complex or demanding at present, they will likely evolve and diversify as you accumulate additional wealth or pursue new business opportunities. You need to work with financial services providers capable of growing and scaling with you — those that can help you get to "yes," rather than those that find way to say, "no."
Does Your Financial Services Provider Have Your Best Interests at Heart?
This isn't a comprehensive list of all the signs that your current or prospective financial services provider(s) may or may not have your best interests at heart. A financial services provider's failure to meet one or more of the criteria on this list is not a dispositive sign that it has little regard for its clients. However, firms that consistently miss on these measures tend not to serve their clients' interests as well as those that meet them. As always, due diligence is your best ally in the search for a capable financial services partner.
Would you like to receive similar articles by email?