Much to Look Forward to as Fintech and Banks Continue to Collaborate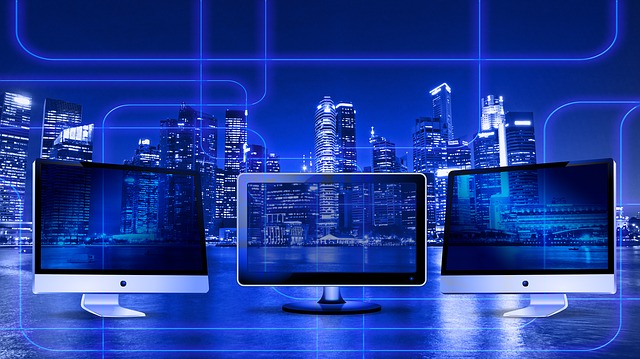 In mid-January this year, Canadian financial institute, Scotiabank, made headlines when they confirmed they would be spending roughly $2.5 billion annually to develop new digital technologies. Approximately 40 percent of the earmarked cash will be spent on initiatives to change the bank or create new ways of banking,
One of the main technological focuses of Scotiabank and their annual multi-billion dollar investment will be integrating Artificial Intelligence (AI) into the banking system. Scotiabank is also partnering with Toronto's Rotman School of Management in September to further their technological investment.
"Future partnerships are expected across the bank's international footprint," said Scotia Bank CEO, Brian Porter. "We think AI, and machine learning, is going to be very important for this industry.
Scotiabank isn't the only big bank looking to technology to add value and innovation to the finance sector. The Royal Bank of Canada (RBC) and Canadian Imperial Bank of Commerce (CIBC) are also making large investments in technology and innovation. CIBC is especially interested in funding Fintech partnerships, as well as online and mobile applications, software and innovations.
Partnerships will play a big role in big banks integrating disruptive technologies into their business structures; however as CIBC's Chief Executive Officer, pointed out: "We are not a technology company."
That means banks will need to rely heavily on those in the know when it comes to advancing new technology in the finance sector. Fintech startups and the innovations they create were once thought of as the antithesis of the banking sector – now they are being heralded as the future of banking and finance.
In order to discover the technologies that will help shape the banking industry of tomorrow, banks are looking to burgeoning businesses and Fintech competitions to help usher in the age of digital banking. One competition in particular is helping to merge the two sectors, the Benzinga Global Fintech Awards.
This year's ceremony will be held in New York City on May 11th and boasts a long list of judges who are successful business people. Many of this year's judges have established and grown large corporations and are able to spot cutting-edge technology and the potential it offers.
"Whether your goal is media coverage, an award or a speaking engagement, companies must remember they need to be ready for the spotlight," said Joy Schoffler, Fintech expert and regular competition judge. "Invest your time on the front end and the rewards to your business will go way beyond the placard on the wall."
Last year's big winner of the Benzinga Global Fintech Awards was Visible Alpha, a unique platform for banking analysts that forecasts and formulates financial models and offers quantifiable insight into the finance market.
This year, Canadian startup FutureVault is hoping to take home the top honour. Providing a secure cloud-based storage solution for sensitive documents, FutureVault chairman and CEO G. Scott Paterson believes their innovation is unique and high-tech enough to win.
"Within five years, every financial services organization in the world will offer their clients a FutureVault-type product − initially as a competitive advantage; later, so as not be left behind," said G Scott Paterson in a recent interview. "And, within 15 years, it will be unheard of not to have all of one's personal, financial and legal documents deposited in a FutureVault-type product."
When it comes to Fintech, we are only at the forefront of where these technologies can take us. With billion dollar investments by large banks, it's clear that there is long-term value in the integration of technology into the banking sector. In fact, according to the latest data from PWC, investment in the global Fintech sector will surpass $150 billion in the next 3 to 5 years.