Fun Ways to Keep Employees Motivated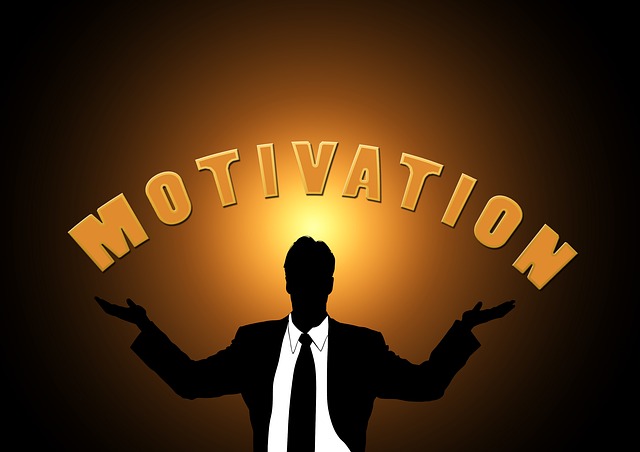 It goes without saying that productive employees are the best employees. Employees who are engaged are 27 percent more likely to report better performance, and businesses with better employee engagement report 202 percent better performance than businesses with lower engagement, but even the best of employees can become tired and demotivated from time to time. There are things you can do and tools you can use, such as those that will output short URLs for marketing that can play into an employee's daily and overall productivity, but ultimately, an employee's motivation goes hand-in-hand with their levels of productivity.
Although there aren't any tools out there that allow you to simply click a button and get employees' motivation to go up, there are some tools and things that you can do to help keep employees motivated—things that are fun! So, if you're worried about employee motivation or just want to get ahead of it and keep morale up, check out the fun ideas below:
Offer Rewards and Incentives Besides the Standard Bonus or Raise
While virtually nobody is going to turn down the standard bonus and raises that many companies offer employees, offering additional rewards and incentives can go a long way. For example, keeping gift cards on-hand to give out to employees who are going above and beyond with their customer service, or who have gone out of their way to help clean up the office will help them feel better appreciated and motivate them to keep doing a good job and even going above and beyond.
Start Using Motivosity
Motivosity is a tool that companies have begun adopting because its whole purpose is to recognize employees. If you're having a hard time coming up with motivation ideas of your own, it's the perfect solution since it allows for everything from peer recognition and feedback to actual cash rewards sent through the app. It can also help cultivate a culture of encouragement and support amongst employees, improving the morale and the overall culture of your company.
Bring in Food
Everybody has to eat, and people love food. According to a survey, 75 percent of employees report being happy at work, and 74 percent of the employees polled had access to free meals and snacks at work. What's more, 90 percent of employers who offer meals and snacks report that the food has helped to build stronger internal relationships and even save the company time since they no longer go out to lunch as often.
Host Regular Company Events
Company events are a great way to keep employees motivated and looking forward to something on the regular, even when there's no holiday break. Whether you host a monthly potluck, a quarterly luncheon, or a semi-annual family party at a fun local location, hosting regular company events is a great way to help employees get excited and have fun and have something to look forward to, even on days that may be going rough. It's also a great way to keep employees and executive staff connected and let people get to know each other and interact more, further developing the positive relationships within the company and the overall company culture.
Run Idea Contests
Employees who feel valued and appreciated feel more motivated, but it's not always easy to ensure that you appreciate each employee individually. While managers can definitely help with that, another great way to show that you value your employees and keep up motivation is to run idea contests. If you're going to be launching a new product and need names, have a problem that needs to be solved but haven't found the perfect solution, or want to come up with a new product or service to sell, running a contest amongst your employees and then building from one of their ideas will let them know you value their input and hard work and consider them an asset.
Get Games in the Break Room
It may sound counterproductive to offer video games in the break room, but recent studies have actually shown that work teams saw a 20pc increase in productivity after playing a few rounds of video games together. While you won't want to let people sit and game all day, only getting a fraction of their work done, allowing some gaming to take place during lunch and regular breaks can help employees step away from the hum-drum of the day, reset, connect with their coworkers, and come back to the task at hand refreshed and perhaps with a new perspective.
Create Special Days of the Week
Whether you only do it once a month or do it every week, creating special days in which employees may bring pets, children, wear special clothes (such as superhero shirts), etc. can help shake things up, add some fun to the regular routine, and keep employees motivated and looking forward to certain days of the week or month. Plus, pets can be very therapeutic so if you allow pets to come into work on certain days—or all days—then you and your employees will enjoy the added benefit of stress relief and other therapies that pets can offer.
What do you do to keep your employees motivated and engaged?
Would you like to receive similar articles by email?