Funding 101 for Small Businesses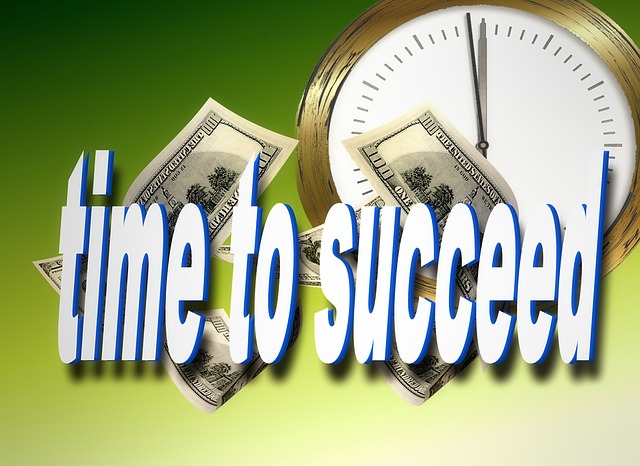 Transforming your steady-state startup into a transformational company is accomplished by addressing a need in an innovative way, whether that's doing it cheaper, better, or totally different than what we know. Your metamorphic goals for the industry, while necessary, awe-inspiring, and perfect; require funding to launch on a larger scale. Securing enough money from your current clientèle base to steadily maintain and grow your company is great, but will take a longer time. Getting funded will push you ahead. Here are some tips and tricks you can use to gain external funding for your startup.
Get Educated
Educate yourself on your niche, and own it. What makes your company better than any other on the market? Own the answer to this question, and be able to whip it out quickly and concisely. Because obviously you are the best! If you're just starting then explore what makes your company better; look at your competitors, study what they do, and why they are succeeding where you have failed. Compare their company to yours. This may mean taking an in-depth look into your finances, taking into account the long-term viability of your growth model, or expanding your knowledge base with something as simple going to some community college courses to gain more insight on product specifics or the needs to your evolving market. For example, if you are finding your consumers in the medical field, an Intro to Nursing Course (or just shadowing some of your frequent flyers) will give insight into how your product is being used: how to make it better, more appealing, and how to market to more potential customers.
Finding a definite reason explaining why you will be successful, and believing in it is part of what pushes you ahead of the crowd. It allows you to speak with confidence about what directions you are taking in the future, and what sort of funding you need to accomplish those plans. Before you start searching for funding, find a clear answer for what your company is, what you plan to do in the future, and why the world would be better off thanks to your company.
Get Active
Things have been hitting stride for a while now and a few things have hit auto-play. Stop the auto-play and get active: in your field, with your clients, and inside your company. Alright, so you've got a set of loyal clients who are returning at a steady pace, maybe your company is running smoothly, and has for a while. But that's what makes your company good, it's not what's going to make it great, and it's not what is going to attract funding. Find your spotlight, on the internet, in real life, and with your peers.
Real life spotlights are out there. Going to conferences within your niche may seem like a no-brainer, but once you start looking, you'll find a lot of meetings that you were missing out on. Even if you weren't missing out, were you speaking while there? This is where you can canoodle with voices within your industry, find out their funding sources, and meet potential investors. A quick Google search will show you a wide array of options for even the most seemingly specific niche, or you can use convention directories to find more information. Going to events and meeting with your colleagues will give you greater insight into the full spectrum of what your company can be, allow you to flaunt your company, and meet other professionals in person. Then brag about meeting them, and your company on the internet. Guest post for some blogs about it. Flaunt it.
Start evaluating your client base. Before you needed money just to survive, but priming for lift-off means you need every piece of dead-weight off-board. Even if that dead-weight is a paying, but terrible client. Good clients will lift you up, they will give valuable feedback about how you can get better, they will help your company evolve, and scatter your praises across the internet. Bad clients are clients who use huge amounts of your time, demand work that goes against the ethics of your company, or are just not worth the headache. We all know what makes a terrible client, and getting rid of them might be hard, but you can do it. Getting rid of a bad client can be hard, but staying calm, listening to their problems with you, and realizing that while you are the best, you may not have what they are looking for, and they are not what you want to stand for. This is an important step that shows your company isn't desperate for money, but ready to stand for something.
Improve, improve, and improve a little bit more. Before you find your funding, making your company everything it can be and showing it off is part of rowing yourself a little longer down the stream of success. Whether it's finding the better technology for your company, or building up your corporate credit rating, make internal improvements in any small ways you can (including refining and defining your branding, I mean, who are you?). Consider the necessity of your expenses and each day evaluation a new area of your company, take into account something that you can improve, focus on it, sleep on it, and make it better. You will have something to talk about when you go to the conference, something to share with your niche, and more reasons why your company is unlike any other. And show that online. Guest posting on quality, niche-specific industry blogs is some of the best way to humble-brag all over the internet.
Get Pretty… Pretty Funded!
What is your company and why are you the greatest? If you can answer these questions, you're ready to finalize your funding search. Reflect on all the awesome changes you've made inside your company, put them together in a plan, and show up to the party, all the parties. The party at the bank, the party with the company that wants to fund you in exchange for your services, and party with the venture-capitalist that you met at the last conference. By party, I mean close the deal, and show up with a plan, an appointment, and a solid answer to the question "why should we give you money?".
You might have to hoof it around a little. The first company you approach (or that approaches you) may seem like a dream, but consider your options, and what they are offering you. While funding in exchange for services might sound like a hot ticket, take into account how much work you will be offering in exchange for the money; factor that into your launch plan. Now is your time to shine and cash in on your dreams.
Would you like to receive similar articles by email?