How to Furnish an Office When You're Starting from Scratch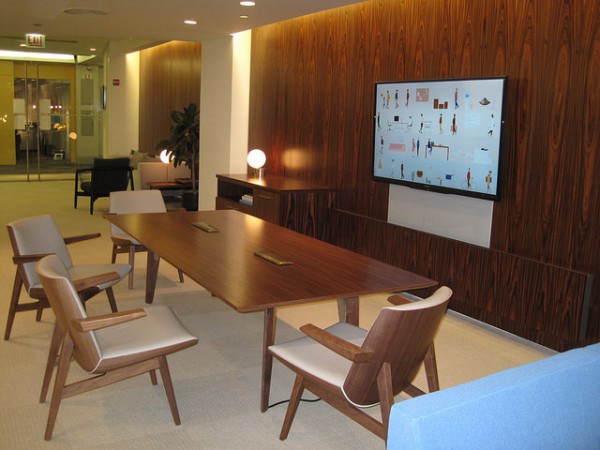 When you first launch a startup you're unlikely to have your own office. Some people may be lucky enough to gain enough funding that they can have an office straight away. But more often than not founders of small companies begin working at home or using co-working spaces. When it's time to move into your own space, you're tasked with furnishing and decorating your office so that it's both functional and good looking. Eventually, you'll want your office to reflect your brand and work ethos, but to begin with you probably just want to focus on its functionality.
Before Buying
Before you buy any office furniture there are some things you need to think about. First, you need to have a budget in mind. Are you just going to kit out the office with the essentials, or is it going to have a complete makeover in line with your brand? You also need to think about your office layout. Will it be open-plan, will you use cubicles or are you going to use hot-desking? Think about which areas will have desks and which areas will be for other purposes, such as break areas.
Start with the Basics
If you're starting off with an empty office, you need to think about getting the basics in. Desks, chairs and computers are just a few of the things you'll need to source. Think about desks and chairs first, as these are essential in almost all offices. Consider how many people you need to accommodate, and whether you might take on more staff in the future. You should also think about how long you intend to keep this set of furniture for. Are they only temporary until you can afford something better or do you intend them to be permanent? Look through furniture catalogues and consider the different options. Standard-height desks and adjustable chairs are fine for everyday use, but perhaps you want to be more creative. Standing desks are becoming more popular, and L-shaped desks are better for using a PC.
Adding On
Once you have the basics, think about what else you need for a functional office. Functional doesn't just mean a space where everyone can do their work. You need surfaces other than desks, such as a perspex nest of tables, and places to sit other than desk chairs. You might have a dining area or an area to relax, which would require sofas or a dining tables and chairs. You can add a bit more personality into the office.
Technology
Your office equipment is important to the running of your business. You may already have some equipment, such as PCs and printers. Make sure you have everything you need to communicate with your team and other businesses, as well as to do day-to-day tasks. Some things you might need, include a photocopier, projector, scanner and postal equipment. Don't forget about telephone lines and internet connection. Think about what you've needed to run your business so far, and you'll know what needs to be in your office.
Photo by bfi Business Furniture Inc. License: CC BY-SA 2.0.
Would you like to receive similar articles by email?