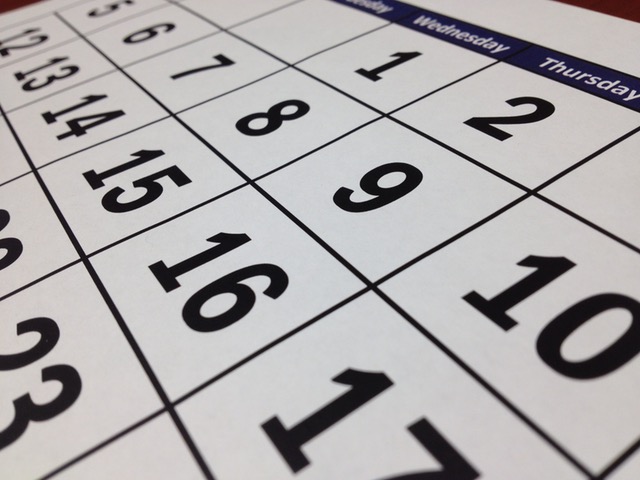 If you want to get serious about your finances then there comes a time that you have to put a stop to the habit of living to the extent of each paycheck and no further. The sooner you have that financial awakening and realize you can start planning for the future, the better. Set aside a budget and make sure you're portioning off a big chunk of your earnings to save for the future. But, what exactly does saving for that future look like?
Protections for your wealth
You should begin with the most immediate of threats, first. You never know when something around the corner is going to impact your ability to earn and live reliably on those earnings. For the times when you're suddenly making less or have to suddenly spend more, your money needs some protections. Protecting your assets through extending coverage like liability insurance, for instance. Ensuring your income is guaranteed through income protection insurance. Even creating an emergency fund to help you deal with unexpected costs that your insurance isn't going to pay. These are all protections that your wealth needs before you think about using it.
The end of your career
We can't talk about protections before we talk about protecting your later life as well. None of us want to be working well into our retirement age. It's true that we're all living a lot longer but that doesn't mean more of that life should be spent working. For that reason, you should take the opportunity to jumpstart your retirement plan now as opposed to waiting when you're older. The sooner you get started with contributing to your retirement the better. If you're concerned about getting adjusted to 401(k) plans, then automate your payments. Start at a small amount like 2% a month and keep growing it. You'll barely notice the change over time and you'll end up contributing a lot more over time.
For your loved ones
Finally, as far as protections are concerned, let's look at protecting your wealth when you seemingly have no more use for it anymore. If you have loved ones, then you're going to want to care about how you protect your assets when you die. For one, you want life insurance so you make sure your funeral arrangements and other costs don't cut into your estate or, even worse, your loved one's' finances. But you should consider getting started early with the last will and probate process. Make sure you have the right documents prepared for your death, whenever it comes. Without accurate records of physical assets, nonphysical assets, creditors, and debts, your estate can get mired down in a long process that whittles away at just how much your loved ones can expect from it.
More than a bank
We mentioned saving for your future. Indeed, saving is going to be a part of it, but you should realize that if you want to see real financial growth, you are going to need to invest as well. Many people feel intimidated by investing but the fact is it can involve as much risk or as little as you would like. A portfolio heavy in bonds, for instance, shows a slower rate of growth than stocks but is a lot safer. If you stick solely to banks and their savings accounts, you might be drastically overestimating the power of interest. It's not unheard of for it to show slower growth than inflation, negating the point of putting your money in a bank in the first place. A bank is a good place to hold onto money you don't want to spend yet. It might not be the smartest place to grow your money.
Real assets
Then what are the best places to grow your money? When we talk about wealth and investing, a lot of people think about assets. However, not all assets are built equal. Investing in cars rarely works out. Depreciation will always be a factor, no matter what you do. With property, however, finding and developing investments with potential can land you a much tidier sum as profit.
Innovation
What about investing in different industries? There are plenty of them to consider, but the best investors make their money by being able to spot which are on the cusp of serious growth. For instance, those investing in virtual reality in the past few years have been betting on an intuition that has since shown plenty of indicators of success with the release of the Oculus Rift, Playstation VR, and many other options. One of the biggest questions right now for investors is finding what will replace oil. Gas and oil prices are getting lower which is good for the average consumer but bad for the industry. Finding the innovative methods of energy production that will eventually replace oil, whether it be wind, solar, or otherwise, could be the biggest opportunity to profit this generation.
Emerging markets
You don't necessarily have to look at the world of which industry to invest in, either. If you're more of a big picture person, then you might do better investing based on what you know about different countries, instead. We live in a time of serious emerging markets. A lot of different countries are growing to become big contenders on the world marketplace. India and China are the two chief amongst those countries and both still have a lot of potential in terms of investing. Smaller markets that are on the up-and-up include Malaysia, South Korea, and Morocco. If you want a way to diversify without having to rely on low-risk, low-reward options like bonds, looking into wholly different markets can provide you with a good deal of protection as well.
Saving for the future isn't all about your savings. It's also about properly growing your wealth. About protecting yourself against the worst outcomes and even thinking about your family beyond that. We hope the points above have helped you start to lay out a future-oriented plan to look after your money rather than sticking to earning and paying only in the here and now.