How the Glass Ceiling Is Choking the PR Sector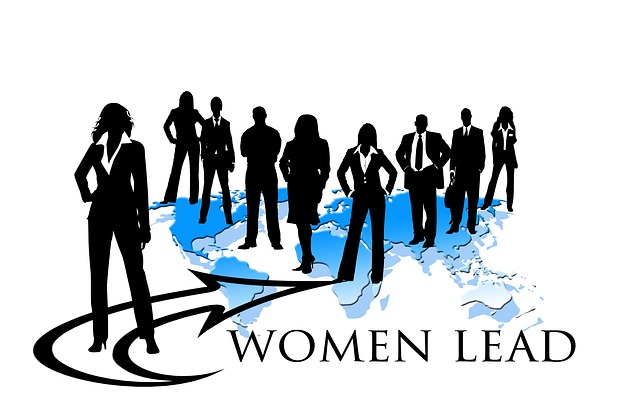 The public relations industry seems to be dominated by women, as anyone who's worked with (or within) a PR firm surely knows. But appearances can be deceiving. According to an incisive Quartz report, the PR business has a pernicious glass ceiling that's only just showing signs of cracking.
The problem has long been on industry leaders' collective radar. PR's relative handful of women CEOs, presidents and principals feels it particularly acutely. Those fortunate enough to have ascended to the pinnacle of their discipline are all too aware of the challenge facing their younger peers — and painfully disappointed in the institutional impediments to their ascent.
"I was blessed to find a phenomenal woman mentor," says Rosemary Plorin, principal at Nashville-based Lovell Communications, one of the Mid-South's largest women-owned public relations firms. "When I took over [Lovell] from her, the firm had been woman-owned and operated for more than 25 years, and I have no intention of changing that anytime soon."
"But I'm under no illusion that our experience is the norm," she adds.
Glass Ceiling Stats
At first blush, PR doesn't appear to have much of a glass ceiling at all. According to the Bureau of Labor Statistics, nearly 6 in 10 PR managers are women. That's far higher than the female share of management roles in other sectors, particularly finance and technology. What's more, up to 85% of all PR workers are female, per Ragan, due to near-total female dominance of entry-level roles. (Some observers, including the BLS, are skeptical of the 85% figure, though virtually everyone agrees that women make up more than 60% of the total PR workforce.)
But the industry's top tier is, frustratingly, still very much a boys' club. According to the Holmes Report, via Quartz, women run just 30% of PR agencies worldwide. When you consider the total number of PR employees working under a female president, CEO or owner, the numbers are even starker: as of early 2016, just one of the world's "first tier" PR firms is run by a woman. The bigger the firm, the more likely it's helmed by a man.
How Can We Add More Cracks to the PR Industry's Glass Ceiling?
Let's push off the question of why an ostensibly woman-friendly industry has a conspicuous dearth of high-profile female leaders. Others are better-equipped to give that vexing issue the treatment it deserves.
Let's instead take a look at why rank-and-file PR specialists and clients, not to mention managers and board members, should care that women are under-represented in top PR jobs — and what they can do to make a difference:
1. Self-Advocacy Is the Best Weapon
There's a fine line between self-advocacy and boastfulness, but many women shun the mere suggestion of personal pride out of an often-justified worry that they'll be perceived as bossy, pushy or plain old un-ladylike. It goes without saying that such stereotypes need to be stamped out wherever they flare up. Women who speak up in support of their achievements deserve praise, assuming those achievements are worthy of same. That could make the difference between a big promotion and a lateral move.
2. Women-Focused Networking Groups Strengthen and Unite Talent
Ambitious PR professionals should join industry-focused networking groups — or, where they don't yet exist, create them. Networking groups by and for women identify talent across organizational and generational divides, creating a ready-made talent pool that supports and reinforces its members, becoming something greater than the sum of its parts.
3. Visibility Plows the Fields
Women looking to rise through the PR ranks should frequently speak at industry gatherings, sit on charity boards, volunteer their time with community organizations, and otherwise make themselves visible in public. The reason is simple: visibility denotes competence, competence denotes belonging, belonging denotes value, and value is the currency of authority.
4. Equitable Boards Make Better Decisions
Far too many large PR firms have male-dominated boards that resemble holdovers from the Mad Men era. Homogeneous boards aren't unique to public relations, of course, but the fact that most rank-and-file PR employees are women makes the fact that most PR board members are men especially hard to countenance. Some firms are getting the message and adding more women to their boards. Employees at firms that haven't yet read the writing on the wall shouldn't be shy about forcing the issue.