A Guide to Photo Marketing for Enhancing Your Brand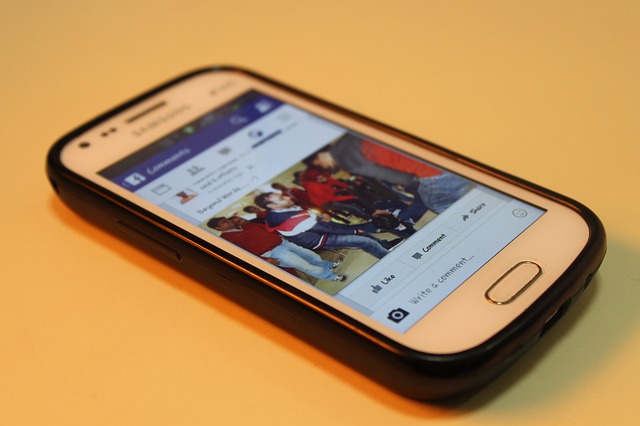 People are visual creatures; ever wondered why there is strategic placement of products in retail stores, use of eye-catching fonts in advertisements, or glitz added to draw attention? This fact is essential in marketing: not only does the message need to be engaging and meaningful, the visual elements—be they video or photo—that accompany it must be interesting and contextual.
Visuals work. According to a 2011 study focused on how users interacted with journalists on Facebook, posts with photos received 50 percent more likes than those without. By including a photo with a post, users have a visual to connect with what they are reading. Often, this can help convert them more quickly—to clicking the link, sharing it, or buying a product.
Photo Marketing
Photo marketing is utilizing photos as part of a marketing campaign. Sometimes these campaigns are entirely photo-driven, such as encouraging users to share their own photos. Johnson & Johnson is running a charitable campaign called Donate a Photo, which encourages users to donate their photo. By doing so, the company will donate $1 to the uploader's selected cause. Other times, companies encourage users to share photos of them utilizing a product, like Maybelline's #pushupmascara, giving users a chance to be featured on the company's Instagram.
The uses for photos in marketing are limitless. All marketing campaigns and materials should utilize visual imagery like photos, but the manner in which they use it depends on the purpose and goals of the campaign. Is the campaign strictly for social media or can the images even be displayed in department stores or offices on mountable digital picture frames? Every marketing campaign addresses where images will be used to enhance customer experience and to target the correct audience.
The Visual Key
As previously mentioned including a photo with an article draws more engagement. A user scrolling through their social media newsfeeds will more likely halt in their tracks because of a captivating photo. Photos can be particularly helpful in providing some context for the headline of an article or in providing a visual for a product description.
If a picture is worth a thousand words, brands can use photos to say what they need without lengthy paragraphs, which consumers "window shopping" will avoid. A photo can be just as informative as a paragraph and more visually appealing. When strategically used, photos can enhance an organization's brand.
5 Photo Marketing Tips to Enhance Your Brand
1. Use high quality, captivating images:
Uninteresting or poor quality images can do more harm than good when it comes to photo marketing. In the case of a poor quality photo, it is best to use no photo at all. But high quality, interesting images will draw the attention of the target audience, showcasing the best of a company. A poor quality photo of a product could negatively affect a target market's opinion on the product (and company) versus one that shows the finest details.
2. Encourage photo sharing from target audience:
Some companies encourage their audience to share photos in two ways: Through a simple request or a contest. Having the audience share their photos of a company's successful product does a few things:
Showcases how verified buyers/users purchase the product
Generates images of a product, meaning less work for a brand
Serves as a promotion for the product and/or company
Serves as free advertisement
These shared photos also help a brand to have a better conversation with their audience, understanding how they use a product or what they want to see next.
3. Don't be too promotional:
Companies have social profiles to sell their products or services, but being too promotional can ruin their social profiles, driving potential buyers away. It is necessary to achieve balance. People follow a company because they want to stay updated on what a company has to say. While new products are part of these updates, the audience is interested in a conversation. How does the company or product feel about an ongoing issue? What are some fun ways that their product can be used? A company should post information that is interesting to their audience. This information helps drive a conversation, increasing audience engagement with not just the social profiles but the brand as well.
4. Posting a variety of photo types:
The same type of photos can get boring quickly, which is why it is necessary to switch up the types of photos a company posts. For example, a beauty company has several options to showcase a new lipstick shade:
A selfie of a customer wearing the color
A close up of lips with the color
A swatch of the color on an individual's arm/hand
A picture of a model wearing the color, holding the tube in hand
A picture of the lipstick being applied
Even though the same product is being showcased, it is done in a manner that is not repetitive, disengaging, or yawn-inducing. The product determines the type of photos that a company can take. From personifying a product to showing it close up, there are a handful of artistic styles that can be used.
5. Pay attention to trends:
What is your target audience saying about your product? How are they using it? Where are they using it? What do they like about it? By understanding what is trending—what the majority of an audience is saying about a product—a company can adjust their posts to match those of their audience. Because these posts match what the audience is saying, a company is likely to seek more engagement.
There are more aspects to consider when it comes to photo marketing than those mentioned here. Photo marketing allows a company to show its audience what it is and what it offers besides just telling them, and great photo marketing will enhance a brand. Take a page from the most successful brands and study their respective social profiles. See what types of posts they have, the engagement from the audience, and identify trends among the brands. Take the list and see where improvements can be made in your company's photo marketing and branding efforts to make them picture perfect!