Why You Need to Hire a Good Copywriter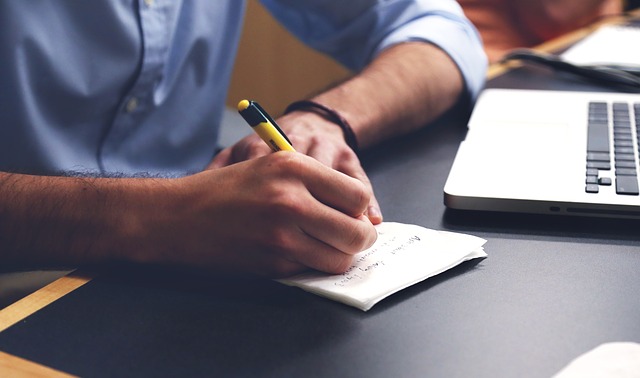 Most business in the 21st-century takes place online. The digital marketplace grows by the day. Brick-and-mortar businesses that want a prosperous future adapt to the change. For this reason, you need a copywriter who can help give you the edge in the digital world.
What does a copywriter do?
Copywriters can write anything for your business. This includes blog posts, sales pages and email campaigns. If you want to run social media ads, you'll need the expertise of someone who knows what they're doing. Most businesses first hire a copywriter to help develop their brand. They work with someone who can help set them apart from their competitors. Usually, this involves designing and filling up your website with relevant content.
How to do I know if I need a copywriter?
If you have any type of online presence (and you should by now), you'll need someone to help develop your business. Someone who knows how to write persuasively can mean the difference between record sales and nothing. Almost every company in the world can take advantage of an email mailing campaign. And that's because you'll get most of your customers from people who already know and like you. But sending out emails to your potential customers isn't the same as emailing your friends. It requires care and strategy.
You might also want to announce to the local community about the launch of an upcoming product or service. This is in the form of a press release sent to the local media. Again, you can write it yourself, but you'll have much more success with the help of a specialist. If your website doesn't get enough visitors, there's someone who can change things around and bring customers to your site.
How to find a skilful copywriter?
There are several ways to find experienced copywriters. Some work for agencies while others work freelance. Each option has its own pros and cons. If you want the peace of mind that everything is taken care of, find a reputable agency. Come up with five or six questions to ask them before you agree to any of their services. Make sure your questions are particularly probing so that they dig deep into the agency's knowledge and hands-on experience. Freelance copywriters provide more one-on-one time though you may not be their only client or their number one priority.
Why is critical to work with someone highly-qualified?
The difference between a skilled copywriter and one that's inexperienced can be several thousands of dollars. You might find out later that you've wasted your money on ineffective strategies. In some cases, a bad copywriter might even damage your brand. Having someone who is highly qualified with a proven track record almost guarantee's a better outcome for your business. In turn, that's more likely to bring more customers to you. Hiring a copywriter isn't cheap. But having the edge in the digital world should be part of your long-term business plan.
Hire a copywriter for your business
If you have any kind of an online presence, you'll benefit from a copywriter. But make sure you do your due diligence to choose the right agency or hire the right freelancer.
Would you like to receive similar articles by email?