How to hire a perfect team for a coffee shop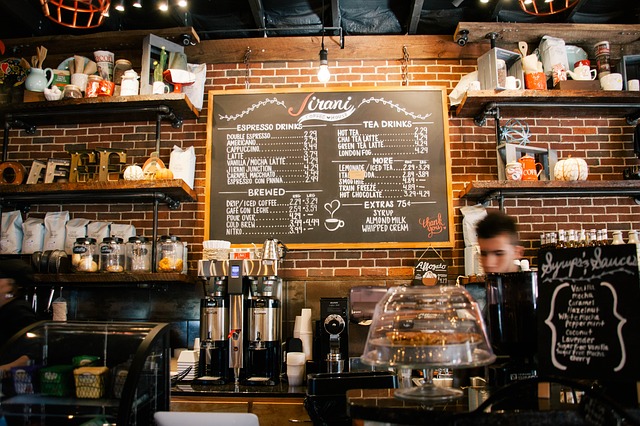 "A place is only as good as the people you know in it. It's the people that make the place."
(c) Pittacus Lore
When it goes about coffee shops, the statement "it's the people that make the place" is truer than ever. Of course, high-quality coffee beans and nice interior are also very important, but it is people who create a certain atmosphere and turn a "passing by" customer into a regular. So, hiring the right employees for your coffee shop is at least 50% of success. Despite the fact that this year employee turnover is the highest it's been In 10 years, especially in the restaurant business, you can decrease this rate in your coffee shop.
In this article, we will outline the most important things you should pay attention to while recruiting your team members.
Who Is Your Perfect Candidate
Take your time and picture the candidate who suits your coffee shop perfectly. Think about the essential qualities these people should have. How do they look? What age are they? Are they cheerful? Are they talkative? And so on.
It will determine the "tone" of your coffee shop: would it be a straight-to-business place that focuses only on the speed and quality of service or a friendly spot where each customer gets their piece of small talk and joking?
Besides, you should always keep in mind that most third-wave coffee shops are targeted for millennials—the young adults who were born between 1980 and 2000—so, it makes sense to hire them as your employees as well to make the concept of your coffee place truly complete. Business always benefits when customers and staff are on the same wave.
So, here are a few tips that will help you recruit millennials.
How to Attract Millennials
Make their work meaningful. Millennials are the generation that cares about the world and wants to make a difference. They tend to see what they do for living not just as a job, but as a mission, so make sure to tell them how important their work is, because, for example, it creates a mood for the day for each customer or brings moments of simple pleasures to one's life.
Keep the balance. Who said that a job is supposed to be boring? Millennials disagree! They want to have fun even at work, so let them do it in a win-win way for both of you.
Foster teamwork. Most millennials prefer collaboration to competition, so be sure to define everyone's role and set clear tasks to maintain a friendly atmosphere at the workplace. Moreover, it is of the utmost importance for millennials to build solid relationships with their managers and for that, you should communicate clear goals and expectations, as this generation is used to getting measured. You need to create a perfect combination of motivation and disciplinary measures for your employees.
Show yourself a technology-forward employer. If you implement a coffee shop POS software or any other business management software solutions that can ease their work, let them know.
Now you know what to do if your perfect candidate is a millennial, so let's focus on the tips that will help you to find the right person in the first place.
How to Conduct an Effective Job Interview
Remember the advice at the very beginning, the one about picturing a perfect candidate? When you think it through, you'll have a list of qualities that your employee is supposed to have: make a checklist and take it to an interview. Don't forget to make notes or even use a webcam to film every interview to be able to refresh memories about each candidate anytime.
Every candidate should be interviewed by at least two managers and hired only if both of them agree on the choice. One manager cannot be truly objective about any candidate, so the more interviewers the better.
Pay attention to non-verbal signals and your own attitude to a candidate, especially if the future job requires working with people. Work experience and a great resume don't guarantee to hire a good employee—skills and information can be taught, but personality traits don't.
Organize a group interview, if possible, to see how candidates interact with each other: this way you'll be able to check their interpersonal skills in a "natural habitat".
Sometimes it's worth to do some background research, call previous employers or check social network accounts, for example. Usually, they can tell a lot about the person you're going to hire.
Be transparent about your company and the job. Point out the main duties and responsibilities. Tell what you expect from your employees and what kind of behavior you will not tolerate.
Make interview a two-way street: remember that it's not only you who's hiring, but also the candidate is choosing a company to work for. So don't forget to invite them to ask questions and, of course, provide honest and clear answers.
The people at the heart of any business, so you should take hiring your coffee shop team members very seriously. Don't expect the process to be fast and easy, but it will definitely pay out in a number of satisfied customers. Just cover the basics given in the article and trust your guts to select your dream team.