The Holiday Survival Guide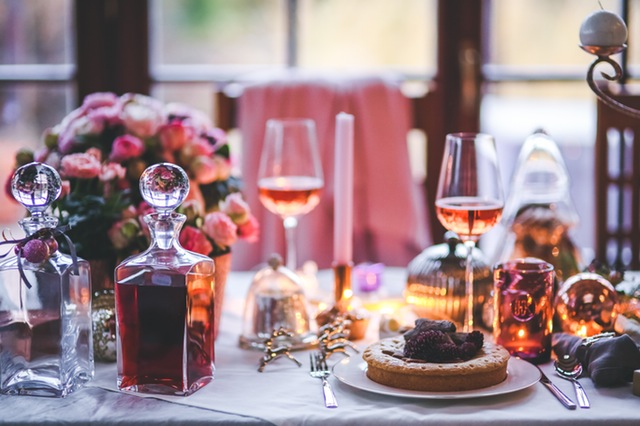 The drums are already rumbling and the holiday preparations have begun. Dates are already being etched into diaries and times are being negotiated. The Holiday season is almost upon us and with it come the expectations of relaxation, fun, spirit and cheer. We get swept up in it. We can't seem to help it. Of course, we want it all to work out. We don't mind spending the money. We'll enjoy the build up and with it we will look forward to our families, friends and in-laws.
It's easy to forget though that this often leads to us feeling burned out, washed out, broke and a little bit over it. How can we keep a sense of perspective? How can we pace ourselves? In short how can we survive the holiday season? And how, above all can we look back upon this years and know that every moment was precious?
Our expectations are so high.
We really do expect a lot from ourselves. We are busy throughout the year working, schooling and doing all the things that families do. We see each other sporadically throughout the day. Then we when we all get together for a short period of time it's not always as easy as we'd like. And let's face it days are short, and the weather is not always at its best. Somehow we expect everything to be relaxing and fine.
On top of that we add some alcohol. That loosens inhibitions and the few home truths that have been simmering away suddenly fly out. It's a volatile mix! Perhaps we just need to take our foot off the pedal, and expect a little less from ourselves. Let's look at some ways to loosen the tensions.
Preparations
Gift buying plays a central role in our celebrations. We love our children, and we want them to have the things they'd like. We similarly want to show our partners and families that we love them and give them something that they will enjoy. Yet the shopping aspect is what drives many people to the brink of insanity. It's not just the crowds or the driving and queuing or the parking. It's just that we have a limited amount of energy and patience, and already this is starting to evaporate.
Shop online
In a sense, this generation has never had it so easy. You don't even have to set foot outside the house to do your Christmas shopping! You can find everything you need online and have it sent straight to your door. It's also a great way to save a bit of cash. Not only will it stop any last-minute impulse buys, but voucher and coupon websites such as discountrue make it easy to access amazing deals for stores such as Sears and other retailers. Don't get caught up in a frenzy. Kick back and use your smartphone or tablet or computer to do your gift buying.
Don't over commit
Understand your limits. No one should have to cater for everybody else. No one should have to take responsibility for everything. Allowing that to happen can only cause resentment and perhaps bad feeling. So be realistic at what you can achieve. Simplify arrangements where you can. It's madness to think that you can drive from coast to coast on visiting trips trying to satisfy everybody. You'll end up weary and resentful. Be clear about your commitments and your expectations from others.
Make a list of alternative activities
The holiday season in the Northern Hemisphere tends to keep us inside. Make it a part of your holiday pledge to get those kids and family outside as much as possible. One way of doing this to makes a list of activities that will be open during the holiday. Know what shows are on and perhaps take the family out.
Try and think of ways the children can burn off some energy. Maybe some your gifts this year can include vouchers for a new activity or hobby. Maybe you can spend some money on sports equipment or outdoor clothing. Let your children out to have fun running around and the later part of the days will be much easier. They might want to spend all their indoor time on their devices. It can be a great idea to include some old school crafts and games during the holidays. Even small pocket games can really encourage the kids and adults to engage in some fun family activity.
It's your holiday too
Make a list of some things that you'd really like yourself. You might not be able to rely on the tact of others, so it can be worth while preparing your survival kit. Top of the list could be some relaxing music! Choose a CD or two and make sure that you give yourself some time to sit down and enjoy it. A good book is a great way of taking yourself off for an hour or two. Put on your PJ's and kick back. Let people know that is what you are going to do. Stick to it and they'll respect your space.
It's lovely to indulge, but sometimes our woes come from all that loveliness. Pace yourself right from the start. You are going to feel better and let's face it look better if you are eating light and drinking plenty of water.
Make it a private rule to drink a glass of water in between each alcoholic beverage. You can't be responsible for others. But if you keep yourself feeling good and happy you'll be in a much better place to help others and prevent any tantrums. Whoever may be causing them. Why not get a voucher for a spa? A few hours away when it all gets a bit much might be just the tonic you need. You can kit your holiday survival kit out with as much as you like. Suggestions from past survivors have included panadol, tissues and even a first aid kit!
Set your goals
Whatever happens this season, look upon this time as a winding down of the year. As we'll know soon enough, the New Year will be upon us. It can be a great idea to treat yourself to a notebook or even a diary. Spend some time really asking yourself what you'd like to achieve in the coming twelve months. Make a record all the things that you are grateful for in the year just gone. Hopefully and with a bit of planning and forethought that might well be a lovely holiday spent with those you love.