Hosting an Office Event? Here's How to Make it a Success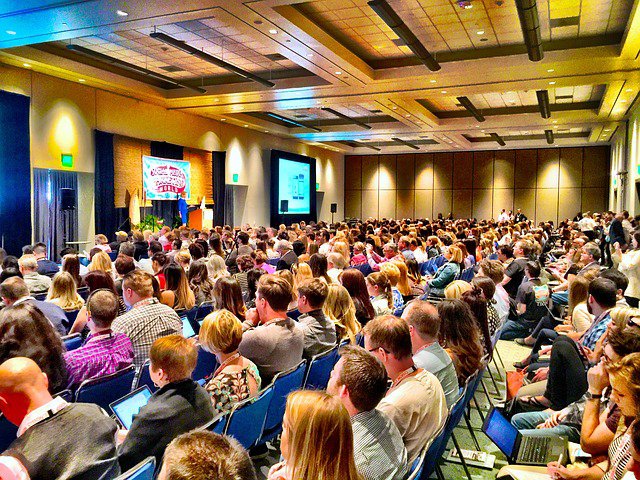 The next big event at your office is due, and your boss has given you the honor of arranging the perfect event for co-workers and clients alike. Of course, your job may well depend on the outcome, so while you're a little excited about being put in charge of hosting the event, you're also nervous about doing a good job. If you are looking to host a one-of-a-kind amazing event, then you need to know a few things first. With that in mind, read on below for a few of the top tips for making your next office event one that will be talked about for months to come by co-workers and clients alike.
Make Sure to Have Plenty of Food and Drink
A successful event starts with the food and drinks offered. Not only will people gather around the food table, and even the coffee machine to get food and drink, they will also strike up conversations there, exchange pleasantries and even make friendships. Make sure the food table and coffee service are always well-stocked, and your event will be enjoyed by everyone who attends.
Have a Demonstration
The last thing you want is for the guests at your office event to just mingle and have nothing to do. If you are hosting this office event to impress clients, then putting on a demonstration of the product or services you are trying to sell them will keep them entertained and inform them at the same time.
Now, while knowing how to entertain your guests is important, knowing how to plan the office event to begin with is important as well. Below you will find some tips on how to get the ball rolling on the most successful event your office has ever seen.
Choose a Team
While you may want to showcase your talent's and impress the boss by doing it all yourself, this road will only lead to failure. Instead, it's best to choose a team of co-workers that you know you can trust to help you set up your office event and delegate certain tasks to each of them. Don't forget to give them some of the credit when your
event is a success, however, as you are working as a team.
Develop a Few Promotions
The goal of most office events is to impress a client. The best way to do that is to set up a few promotions to help get the word out there about the product or service you are trying to impress the client with. Promotional items such as pens with the company's name on them or even tee-shirts or coffee mugs work well to not only impress the client but to get the word out there about your product or service as well.
These are just a few of the top tips to help you host the most successful office event that your office has ever seen. Don't forget to keep your guests entertained, set up displays and promotional items, and always keep the food table stocked and the coffee going strong. By following these tips, you will have the most enjoyable and successful office event that your boss and your co-workers have ever seen!