Are You Sure You Can Identify a Scam When You See One?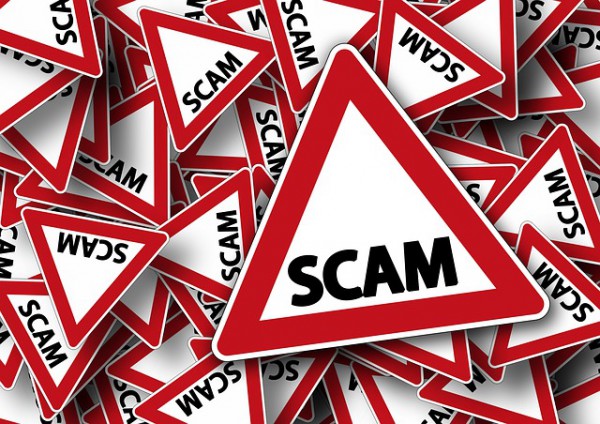 Don't be a victim
There's always a scam for something or other out there, and we have to be vigilant not to fall for it, but are you sure you can identify them all the time? Usually, scams might only cost you a bit of money, or maybe a waste of your time; but what about when they cost you a whole lot more? There are often events where scams can ruin everything, which means you cannot be too careful when it comes to trusting the things you invest in.
Don't rush it
If you're buying things online, it's easy to be impatient with the process. Whether it's due to the excitement or how long it would take to deliver, you should still make sure it's a source you can rely on! You might not think anything of losing some change you spent on some sunglasses that might never arrive, but that can become a terrible spending habit. When you want something, you shouldn't have to gamble for it. Otherwise, you're bound to lose out at some point.
Check your source
When it comes to doing your research, you should always verify the reliability of the site you're visiting. A quick search for reviews of specific websites can provide you with a variety of different customer comments, and you can soon learn of the service you might receive when visiting that particular site. There's no end to the things you can get online, conveniently one of which is legal documents. If you need to rely on these documents, then there's no excuse to gamble with the origin of it. No one wants to be left vulnerable and feeling robbed; you can lose out on so much more than just money.
Check with others
Like mentioned before, you might want to look into reviews of certain sites to prove authenticity of their promises, but that's not an option one hundred percent of the time, so it might be best to check with the people you know. You could look to friends, family or maybe even professionals that might be able to provide useful information. For example, if you need to order medical documents, you could ask your doctor about the correct sources to visit, and which ones they may know are unreliable. Obviously, for this, you need to allow yourself time to carry out; which means leaving your plans to last minute might force you into the gamble anyway. Don't let that happen.
People fall for scams all the time; sometimes it can be really difficult to tell the fake from the real, as most things out there can be forged. Even the reviews you might find on websites and products are known to be fake from time to time, so it really can't hurt to double check every purchase you make. If possible, always go with a source you know is reliable, being caught out isn't worth the money you think you could be saving.
Would you like to receive similar articles by email?