The Importance of Listening to Collective Wisdom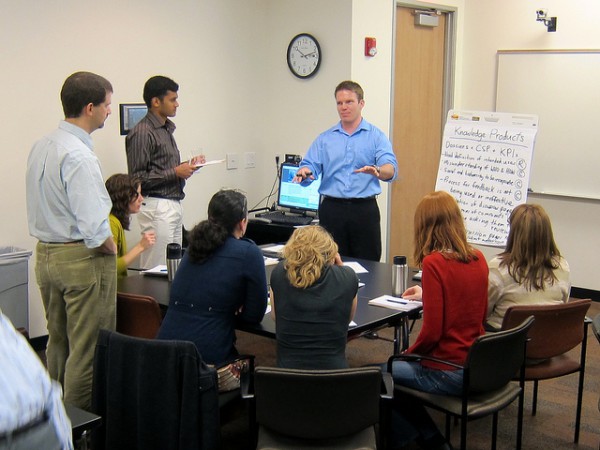 How well you observe people as they interact with various technologies determines your ability to take stock of how they experience products, services, and the beneficial solutions they find in them. Consumers take to innovative products and services positively with an amazing amount of appreciation reflected in the way they patronize, perpetuate the value promise, and even "advertise" them for other consumers to experience. In the process, consumers become distributors of marketing information relevant to the ongoing retail cycle.
Your mastery of reading through the way people in organizations solve problems, sustain brand beliefs, or find business solutions in agreement with corporate growth and profitability also determines your continued success as a business leader. The way you make business decisions affected by the collective knowledge of those around you are vital to your company's survival. You will discover that no matter how much technology has transformed the way we live or do business, the crucial element in the customer experience still happens to be people — your people.
The brain and backbone
No company, no matter how well its top management echelons run the business either by policy or example, can truly matter unless its people replicates the efficiency they have. The company's brain and backbone happen to be reflected in the way its sales people, employees, supervisors, technical people or service agents cultivate meaningful relationships with their customers.
In many ways, a company's workers are the most important and best-informed people in the organization since they happen to be the ones in constant contact with customers. Whatever decisions they make in the socialization process they encounter with customers will always be the result of how companies train, enable and sustain their collective efficiencies on a daily basis. Customer intimacy happens because of a company's sales people. Customer relations management happens because of its CRM technocrats. Smart employees and the ideas they share make up a pivotal part of creative circles.
Wiser and better
As matter of survival and prevalence, companies could do well to develop the following skills to better harness the collective wisdom to be found in its people:
Listen. Taking advantage of ground-level expertise enables design thinkers in companies to gain information with regards to consumer needs and preferences. Ideation, creation, invention, innovation, marketing and advertising, and the ideas and concepts that run them build themselves upon the information gathered from people in the company with a direct rapport with the market. Sales people get to know about things that delight customers as well as those that turn them off in the retail process. Inventors find out about customer product wish lists and about features that need to be improved on when customers reveal their experiences, both good and bad, with products and services — just by listening to their issues.
Learn. Employees who go about work-related problem solving and who share their efficient individual work processes to coworkers as part of group-think contribute to the overall learning process of organizations. This provides an organic transfer of rank-and-file technology to those in higher positions on the company who eventually pass this on to new recruits as part of the company's culture.
Enable. Listening to collective wisdom enables the fostering of better communication in an organization that is tantamount to putting resources in the hands of employees who stand in the frontline of your business operations. Those who face customers could be helped better by companies to do more intelligently and wisely by investing in systems, skill and knowledge building. Employees who are motivated by the knowledge that their inputs are always being considered by management stand to be more productive and tend to stay longer with companies.
Would you like to receive similar articles by email?