Importance of Tech Employees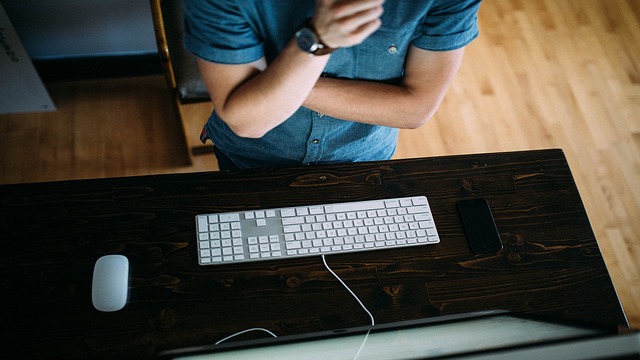 Your company's growth may be closely tied to your use of technology. To grow your sales and profits, you need talented people who know tech. Tech experts can make a huge difference in your marketing efforts and e-commerce functionality. If you can't hire and retain tech experts, your business may suffer. Use these tips to hire tech employees and manage your technology efforts.
The job description
Every business needs to write a detailed business plan and update the plan each year. Your business plan should outline your hiring needs for the year.
Say, for example, that you need an I.T. person to maintain your website. Your next step is to write a detailed job description for that position. Get input from the managers who will work with this new hire. In addition to your I.T. department, your website expert will work closely with your marketing department. Ask your marketing manager what traits are important to succeed in this new position.
Finding qualified candidates
Once your job description is completed, you need to find qualified candidates. Many firms post their job descriptions on job sites and social media. While this approach will drive people to your company, you may invest a great deal of time reviewing resumes to finding the right candidates.
A better approach may be to use a tech staffing firm. These specialists can find qualified candidates to meet your specific needs. If you need I.T. people for a project, a staffing firm can help you find contract workers to fill that need.
Smart ways to use technology
Talented people can leverage your use of technology and help your company grow. Here are some areas where talented I.T. people can make a difference:
Website marketing: One of your marketing goals is to get viewers to stay on your home page longer. If they decide to stay, they may visit other pages on your site and learn more about what you do. A graphic designer with tech experience can create images and text to grab the attention of viewers.
Site navigation: If people decide to find out more about your firm, make your website's navigation easy for them. The drop down menus should allow the viewer to get where they want to go. Simple website navigation will also motivate a customer to return to your site.
Content: A tech expert can help you with content marketing. Google has increased the importance of providing useful content on your website. If you consistently provide useful content, your site can move up in a Google search. A better search ranking means that customers are more likely to find your site.
E-commerce: A growing percentage of websites sell goods and services using e-commerce. If someone decides to buy, it's critical for your site to provide a clear process for buying online. An I.T. expert can design e-commerce functionality that gives the buyer confidence that their order will be processed correctly.
If you hire and retain the right tech people, you can improve your business results in each of these areas.
Hiring staff requires a big investment of time and money. As your reliance on technology grows, you'll need to hire more people with IT experience. Consider using a staffing company to help you find the right candidates. An effective IT department can help you grow your business.