How to Increase Customer Lifetime Value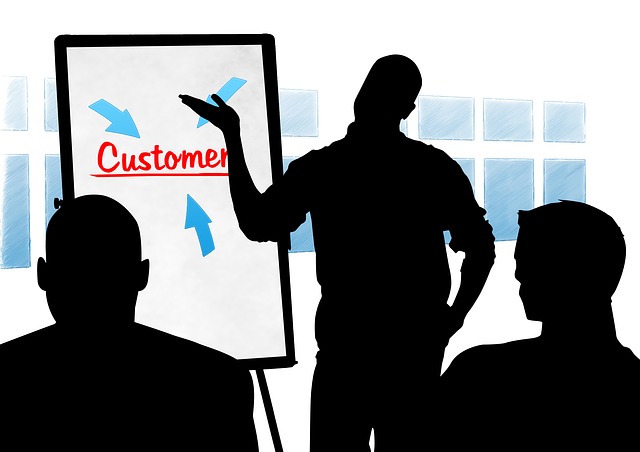 Customer lifetime value (CLV) signifies the projected net profit contribution of a customer over time. It is calculated by adding the revenue you gain from a customer and subtracting the money spent on serving them. It is always seen that the CLV is always lesser than the value of acquiring a new customer.
The Marketing stats states as follows
The probability of selling your product/services to a new customer is about 5-10%.
Whereas, the probability of selling the same product to the existing customer would be roughly about 60-70 %.
For any organisation giving emphasis on increasing the customer lifetime value is of utmost importance. There are few tricks and tactics for the same.
Taking care of quality
Providing unexcelled quality of product/services you can always have a upper hand on your competitors. The customers will be assured that they are getting the best of services and they will not want to switch off to some other company for buying products. Make your company committed to quality and you will definitely end up long way in building long-term customer relationship.
Hundred proof delivering
Once the good are purchased by the customers getting it delivered to their doorstep timely will always help you earn grace points. Provide them with the delivering tracking apps. Let them decide the date and time of delivering. Hand over the goods to their neighbours if they are not available.
Keeping a track of customer's needs and grievances
Knowing your customers need will always help you have a good reputation among them. Ask them to review about your goods/services. Enquire if they are facing any problem with them and try to fix it accordingly as soon as possible.
Celebrating with customers
A greeting on their birthdays and anniversary is always admired by people. The same goes with your customers. Collecting information about the days which are important to customers is always a good practice. You can make their special days more special by providing them with special discounts/ free goodies. This will help you earn goodwill among customers. They will be delighted to notice that you care about their celebrations.
Bucking up registration
Encouraging registration on your website will always add to your customer lifetime value. Make the registration process easy like ABC, without demanding much tedious details. These registration will help you keep a tract of the buying details of the customers and you can contact them accordingly. It will also make the purchasing and payment process easy for them.
Pushing for upselling / cross selling
As we all know necessities and demand are equally proportional, try this technique for increasing demand of your product. For instance, if a customer is looking for a sofa provide them with details of a centre table with it. To further induce them to buy it provide them will certain percentage of discount. This will definitely tempt them and you will have a profit of selling the centre table in addition with the sofa.
Same goes with the cost of the product. If customer is looking for something in a particular monetary range, make them aware of the products available in a bit costlier range also. You never know they might like it and you might land up with selling a product of higher value.
Updating according to season and festivals
Always try to keep your product/services in pace with the prevailing season or festival. For instance, if your are running a departmental store decorating it according to the upcoming festival will attract maximum crowd.
Moreover, if the season is of summer advertising more about cold drinks and other summer related items will help you sell more. Whereas in winters products like tea,coffee should be given more emphasised.
Making business painless and accelerated
The business process should be made uncomplicated. You should always store the details of the customers to avoid demanding it every time they make a purchase. The payment process should also be simple and transparent. This will save your time as well as the customer's time.
Surprises are always tempting
Come forward with various surprise like discounts, free shipping, thank you note, postcards, etc. for the customers. This will persuade them to do business with you. It might happen that sometime they do not need the product but this small gesture from your side will induce them to buy from you.
Building urgency
How many of you have you reacted to the offers coming up only for 1-2 days? I am sure many have done it. Try to create an emergency of buying the product by introducing such messages to the customers through mails or other social media. It does happen the customer thinks they might need the product in future and they will be tempted to by it.
Encouraging long-term subscription
You can always induce your customers to indulge with you on annual basis by providing cheap annual plans. This will help you hold back your customers with you for longer time period.
Making returns uncomplicated
Paving a plain sailing way of return is always admired by your customers. It does happen that they have ordered a product but they did not like it when it has been delivered. Or there might be some size issue or some other issue with the product. Your customers might wish to exchange it. It is seen that people opt for products which come with simple and easy return policies. Offer for pickups from the doorsteps of customers.
Coalition with other companies
You can  increase your CLV by signing bonds of coalition with other companies dealing in related product/services. This will help to increase sales for you as well as the other company. For instance, if you are a travel agent you can sign such contracts with company indulged in hotel industry.
For increasing your CLV you need to do something different from the prevailing market conditions. You need to keep your bar above the expectations of your customers. Get started and configure the above strategies in your business and you will definitely be able to rule the hearts of your customers!!