How to Increase Manufacturing Capacity in Your Factory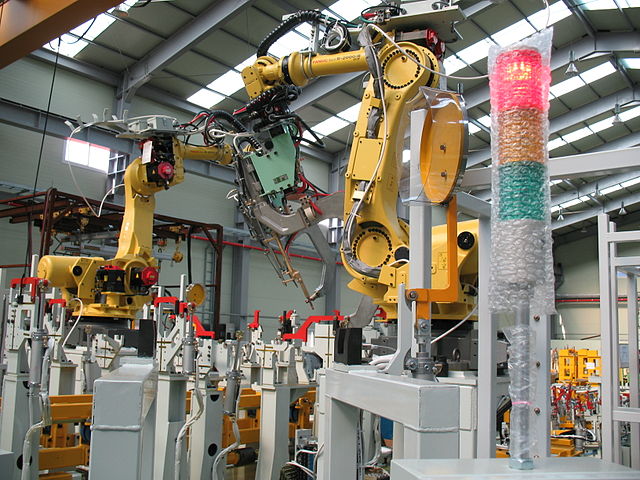 The most successful companies make the most of their resources. Despite the best manufacturing suggestions, your current manufacturing capacity doesn't always keep up with demand. While this is a great problem to have, it could take months and years to set up an entirely new factory. Instead, managers can increase capacity within their existing infrastructure. Following this goal, the company can meet higher demands with relatively similar costs.
Hours of Operation
Getting started, the factory hours can be adjusted to meet demand. Need 20% more production? Have everyone work 20% more time. While this could cost extra in terms of labor and overtime, it could get your company through a notoriously busy week. For a long term solution, you could consider keeping the factory running 24 hours per day and hire a night shift team to increase your capacity either way. Often times, extending the operational hours is an easy way to increase manufacturing capacity.
Use Existing Equipment Efficiently
Typically, a factory's capacity depends on key equipment or machinery. Managers should try to use these bottleneck machines to their maximum use. To get the most out of the key machines, prioritize their set up and break down to get the most operation out of them. Simply telling your employees what is most important will allow your factory to have more capacity overall.
Buy Used Machines To Boost Production
If you have a specific need for production, consider buying equipment to make up for demand. Instead of having to pay for an entire new setup, you can acquire used machine tools for a fraction of the cost. The added machinery will make for the gap between production limits and demand. As a result, your factory will increase the capacity where it is needed most.
Reduce Manufacturing Mistakes
In manufacturing, there is always a level of waste or rejected items. If your team can lower the rejection rate, then it can produce more products for use. Thus, implementing stricter quality control standards could make a huge difference to the efficiency of the overall production. Moreover, it is much easier to meet your goals when there are very few mistakes in the process.
Offer Team Incentives To Meet Goals
Sometimes, the capacity you need is hidden within your employees. To bring out their very best talent, offer incentives for meeting certain goals. If you provide the right team incentives, it could motivate everyone to work together and pitch in more to get the job done. Without too many other changes, your existing employees might surprise you with all the added capacity that your factory is lacking.
Follow these steps to increase the capacity of your factory. You can increase the operational hours, your equipment capacity, reduce mistakes and offer better incentives. When you combine all of these steps, you might discover more capacity that you needed in the first place. Certainly, managers should consider increasing their factory capacity in-house before contracting out or opening up a new location.