Interior Office Design to Boost Productivity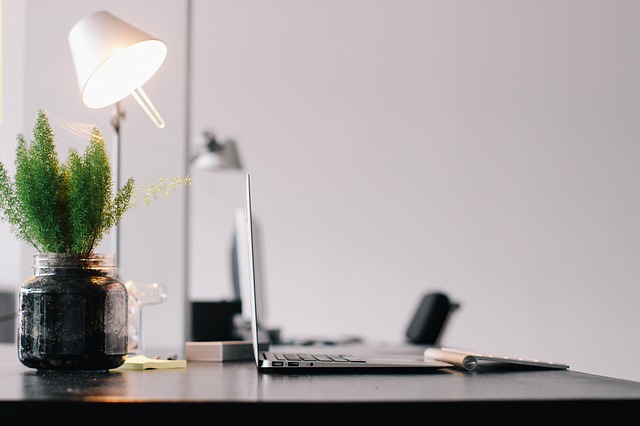 While having your office is always a nice option, it is also a good idea to think about improving your office environment in a way that will allow you to boost your productivity and increase your efficiency. However, be aware that changes are inevitable. But, on the other hand, you can personalize your office in a way that will best suit your needs in order to give your best performance possible. Moreover, re-designing your office from time to time might just help you get motivated to work better.
Brighten up your office
If you are not trying to change too much in your office then perhaps it is best to alter your lighting design to set up the mood properly so that you are properly motivated to work and to become more efficient. It is important to let in plenty of natural light, but if that is out of the option, then go for the next best thing which is artificial lighting similar to natural. In order to stay properly motivated and to be as efficient as possible, it is important to utilize lighting and to use soothing light bulbs, which will not stress your eyes too much.
Healthy distraction
Working as a mindless drone for hours is not only not fun, but it will quickly drain you; and in order to regain your creative elasticity it is important to be able to rest your mind. Defeating distractions to get your work done is always important, but it is also vital that you know how to distract yourself from your work so that you can get a breather to continue with full steam. You should have items in your office to keep you distracted for the few minutes you rest so that you can look at your work from a different perspective that might give you the answer you were looking for.
Organization
Part of interior design is also how you position your things in your office, and it is extremely important that you de-clutter your office as it will give you enough space for storing everything. On the other hand, working in a well-organized office can really boost your performance as it will increase your cognitive abilities and it will also help you stick to your schedule. In essence, spending a little time on fixing up your office each time you come in and go out will mean a lot.
Proper ergonomics
Working in a stiff office can really bring down morale as you will feel tired and exhausted at all times; to avoid this, it is important to get ergonomically designed furniture that will help you with proper body posture so that you can preserve your health.
On the other side, to make your office feel warmer, it is always a good idea to install a few rugs that will give that small edge to making your office feel more welcoming. However, you should not overdo it, as you still need to focus on work and not on relaxing too much.
Bring a plant
Having a plant in your office is not only good for esthetical reasons, but also to help you concentrate more as you will have more oxygen in your office. Furthermore, plants will set a specific mood in your office and it can be used to boost your productivity even more.
Remember that too many plants in your office can make the room feel smaller than it is, and it can create a sense of crowdedness. Try to find a balance between a few plants so that your office will look nicer so that you can work in peace.
Office design
Although it is important to fiddle with office design, it is vital to keep in mind that you will have to focus on finding a way that will both increase your productivity and make your office seem nicer. Do not go overboard when re-designing your office, as you might want to put in too many things that will only be distractions in your work; try to look for a golden middle of design and efficiency. After all, the main goal of creating the right interior design is to generally boost productivity.
Would you like to receive similar articles by email?