An Introduction to Twitter Chats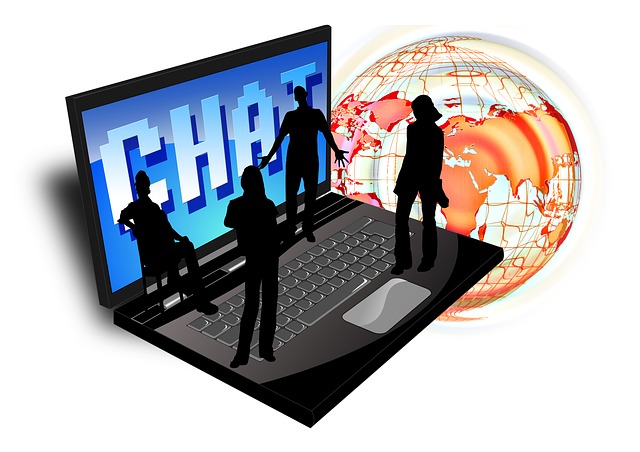 Twitter has proven itself to be a dynamic communication tool for both individuals and businesses. Businesses especially have been taking the hint that it's a great way to connect to a customer base, answer questions, and address concerns in a timely manner. According to The University of Southern California, 71% of businesses use social media for communication.
One of the best and most organized ways for businesses and individuals to connect to a community on Twitter is by way of a Twitter Chat.
What's a Twitter Chat?
A Twitter Chat or Tweet Chat is a live Twitter event that's generally hosted by a moderator and centered around a general topic. A hashtag is assigned to the chat to allow participants to filter out all other activity. The chat will usually occur on a regular basis at a set time.
Participants in the chat usually respond to questions posed by the moderator which in turn harbor discussion between participants. Here's an example of how a Twitter Chat dialogue begins:
Notice how the question and answer numbers correlate. This helps keep the chat organized and flowing in an orderly direction. A typical chat lasts an hour and a new question is posed every ten minutes. This allows time for participants as well as the moderator to respond and engage in a discussion about each question. It's important for the hashtag to remain affixed to the end of every tweet, or else no one will see it.
Getting Started
Twitter chats are hosted for people with a whole world of interests. Whatever you're into, you can more than likely find a chat about it. Those involved in these chats behave as members of a community. They answer each other's questions and help solve problems.
Here are some helpful resources for getting your feet wet in the Twitter Chat realm.
chatsalad.com: Displays a schedule for Twitter Chats happening in real-time. A twelve hour time span is shown with hashtags and descriptions for each chat.
tchat.io: A tool that helps you keep track of a Twitter Chat's progression. Sometimes things can get chaotic, so tchat allows you to pause the conversation giving you time to respond, hide retweets because they tend to get repetitive, and switch between multiple hashtags if wanting to attend more than one chat at a time.
TweetDeck: A tool from Twitter that allows you to manage multiple Twitter handles at once and allows you to switch between them effortlessly. You can send tweets directly from this platform.
As you join in on more popular chats, it can be difficult to keep track of the dialogue on Twitter alone. So using these tools will keep you from getting lost or left behind during the conversation.
Making Connections
As a Twitter Chat becomes more reputable and starts to garner a regular audience, it's common for special guests to attend the chat. These guests are important figures in whatever realm the chat pertains to. These special guests will answer questions posed by the moderator alongside the other participants as well as give feedback to other answers given. This provides a great opportunity to make connections and give yourself some name recognition, an especially useful strategy when on the job hunt (According to Washington State University, 54% of recruiters are using Twitter).
Equally as important as interacting with special guests is building a reputation as a consistently friendly and helpful member of the community. Other participants will begin to see you as an influencer of whatever niche or industry you're active in. Make sure to be well researched and up on the latest trends in order to be as helpful as possible.
You'll find that you gain followers after consistently participating in chats and your input will continue to be valued more highly. Eventually, you might even host one of your own.
It can be intimidating at first to participate in one of these chats, but everyone is there to cultivate a community. So don't be afraid to just jump right in. Mistakes will be made, but they will also be forgiven.
Would you like to receive similar articles by email?