Keeping On Top Of Things In Business!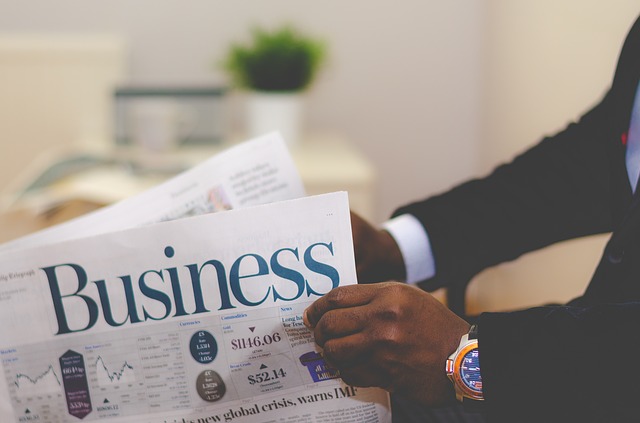 Ever seen a well-dressed person on public transport thumbing through a broadsheet newspaper on a morning commute? Usually, they aren't doing this just to rid the boredom of the train ride – they are doing it to keep on top of the important things – the things that might matter to their job. Business is a world that seems to run on a different clock than the rest of the world, but if you can't keep on top of the things that matter, your business could fall apart at the seams.
A good way to examine how to keep on top of things is to look at the profession of journalism. While huge numbers of people still consume writing and news in the form of the written word of newspapers, a lot of journalists tend to break news on social media sites like twitter before writing the story up for their publication. If a journalist isn't paying attention, the world could pass them by in an instant. This goes for your business as well – if you are ignoring advice, or the news that could affect your business, you audience might just pass you by, or you could miss out on something. That can't be allowed to happen.
When running a business, the best way to keep on top of developments is to read a lot of news. News that matters of course. Knowing the goings on with trade tariffs, laws and other things is something that matters and is contained in many newspapers and websites, you just need to keep an eye out. This is especially important in the financial world, where political developments can heavily affect trading prices and accounts. The price of currency is especially important to businesses that sell overseas and if you are ever caught out by price changes, you could lose an incredible amount of money overnight.
It's not just the news that you need to be aware of – it is your industry. Most newspapers don't cover specific industries, so you have to look to new media – social media and websites to find your news. Analysing competitors and industry changes is something that needs to be done on a daily basis and it is easier than ever. It's not just writing though, your industry should have plenty of videos on offer documenting stories as well and it won't be hard to find an insightful marketing industry podcast for forecasts, analytics, and news – if that is your industry. Podcasts are great and no matter your line of work, you'll be able to find a weekly show that breaks your industry down. This is great if you're the kind of owner that is always on the go.
Keeping on top of things in business is absolutely essential. If you aren't in control, your business is going to run out of control and this will never, ever end well. Knowing all about external situations is key, but if you can't use your knowledge to run your business, it is all going to be useless.
Would you like to receive similar articles by email?