Key considering when purchasing a POS System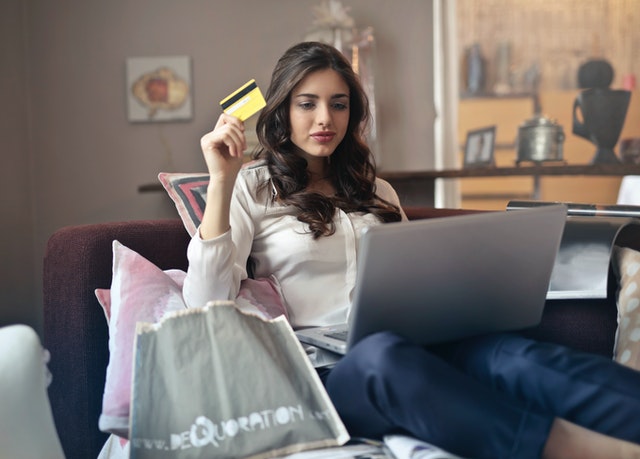 It cannot be stressed enough, just how necessary it is to have the right POS system for your retail business. If you have opened a business or you already have one, it is crucial to keep in mind that you have the right system assisting you in your business. The POS System, or the Point-of-Sale system, may as well be called the central element of your retail business. And a good one can do more than just be a system for keeping a tab of the purchased items. Therefore, it becomes crucial that you get the right kind of POS system for your business.
In case you are lost as in how you should choose the right POS system for your business, we have here a list of considerations that you might want to keep in mind while looking for the ideal POS system. Let's get started!
Compatibility and initial costs
The budget is a significant consideration that you will have to keep in mind. Naturally, in the long run, a POS system is not that expensive to have. Apart from the regular maintenance, it is pretty economical. However, it is the initial set-up costs that should be kept in mind. The system itself will need to be considered, but you also should consider the compatibility of your chosen system along with your existing hardware.
If your system is not compatible with the existing hardware, then you might have to consider another system, or you will need to update the equipment as well. Therefore, before you choose a POS System, make sure you have the compatibility checked and your budget reviewed.
Features and types
There are several POS systems available out there in the market, each specialized for a particular type of business or has certain specialized features. Therefore, before you go on to purchase a POS System, you first should make a list of all the features that you would require in your system. Having a clear idea about what it is you are looking for in your system would help you save both time, effort, and money.
User-friendly
During rush hours, you would want a system that helps you ease out the flow of things, not complicate it further. You would not want a system that is such a high-end system that you don't know how to use it at all. You would thus need to look for a system that is user-friendly and, therefore, could be easily operated. With simple features and easy interface, it will be easier for your staff to understand how to use them and get habituated to them after.
A system with an easy interface will be easy to get used to and would thus increase efficiency. During rush hours, such simple interfaces would aid in the fast-paced systems, making the entire process easy for your employees and boosting sales, all at the same time. A sound POS system will also bring in positive feedback and satisfaction from your customers.
Easy training procedures
It is the fact that retails sees the most employee turnover. Therefore, keeping that in mind, having a system with accessible features becomes a must. Along with the ease of having an easy interface, you will also get the advantage of having an easy training procedure. If you were to take on a complicated system, you would also need to invest time and effort to teach your employees the way of the system. And the same would apply every time you have a new employee to join in.
Thus, have a system that has simple training procedures to get the best productivity from your employees. It also ensures employee satisfaction.
Cloud-based or not?
The next thing you would want to consider is whether to invest in a cloud-based system or not. In a standard POS System, all your information is stored in a physical space. However, with a cloud-based system, all your data is stored in the cloud. Many people are a little hesitant about adapting to a cloud-based system as they are worried about security. However, truth be told. Cloud-based systems are exceptionally secure as the companies heavily invest in that sector.
On the expenses side, there is not much difference in price. It may be that the standard systems are a bit more expensive than the cloud-based ones, as you would be required to buy other external devices to store your information.
Tracking of inventory
Did you know that your POS system can help you manage and track your inventory? Your standard method of managing your inventory could be a troublesome and complicated process. Still, the right POS system can make it all a breeze for you. Especially if you have multiple outlets and branches, the right system can help you by accumulating and tracking your inventory from across all the departments.
What's more, with recent upgradations, POS systems offer more than just tracking. They also provide you with unique features such as restock reminders, creation of purchase orders, and information on stock transform between various locations.
Expanding business
It is no doubt that sometime in the future, you would want your business to grow and expand further. It thus becomes essential for you to choose a system that will support your business growth. Some POS systems restrict the number of branches or outlets that you can include in the system. At such a time, you might have to update the system over and over again every time you add a new branch.
Do not let your POS system decide the extent of your growth. Instead, invest in a POS system that has flexible software and allows you to customize it as and how your business grows.
With this article, we hope you understand the importance of a sound POS system. With the points mentioned above, we hope to have helped you to understand what it is that you need to search for while purchasing the ideal POS system for your business.