What You Can Learn From These Failed Startups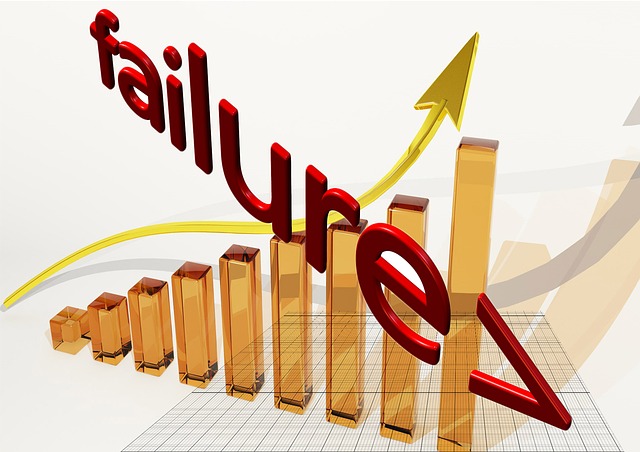 Starting a business is never easy, even when you have the best intentions and a passionate spirit. No matter how committed or excited you are about an idea or concept, it doesn't dispute the fact that nearly half of all newly launched businesses will shut their doors within five years, unable to succeed beyond that mark. There are many reasons why this happens.
The majority of them fail because they simply don't have a market need. They launched a product or service that wasn't desirable enough. The second most common reason for failure is not having enough cash. These entrepreneurs fail to raise money and don't have the profits to continue on. The third reason why nearly half of all business fail is because they didn't have the right team.
As a business owner, you try to do everything you can to ensure your business's success. You hire the best web design company you can find to help attract potential customers with a great impression; you hire marketing agencies to nail your branding efforts; and you work tirelessly with your team to perfect your product or idea. However, there are many critical mistakes that could break you down before you get too far. Here are a few failed startups that can teach you what not to do:
ThoughtBasin
Roger Huang launched ThoughtBasin, a company that allowed college students to solve real-world problems that companies around the world were facing, while he was still in University. Although the premise for the company was strong, he didn't have any clue how he could begin to even scale the company. He believed that a big team was the antidote.
"I forgot that time is money," he wrote. "Our sales model for ThoughtBasin was turning student ambassadors into salespeople and giving them a commission on each case placed on our platform. There was no way we would have scaled that, so I resolved to work even harder. I somehow hoped this would inspire everyone around me to join in once they realized my bloodshot eyes and somber mood was just a reflection of how hard you needed to work for this thing."
Critica
Jason Huertas launched Critica with high ambition. Critica was a Web browser extension that Huertas hoped would change the way people interacted with the Web. The extension let users annotate different webpages to share their thoughts with other users.
Huertas thought the idea was so good that he didn't examine why businesses as big as Google had attempted and failed at similar concepts. He managed to secure funding while he was still in college, and believed this to be enough validation. He hired as many people as he could, hired fast, and worked everyone hard. Although multiple advisors and investors gave him advice, he was sure he could make Critica happen.
"Not all advice is created equal, and knowing which advice to take is very hard," Huertas said in a Medium article. "But even though they may not necessarily be right, you should at least consider their advice. They are trying to prevent you from falling where they have fallen before. Since my startup failed, I have returned to my mentors, to let them know how much I appreciated their advice, and how much I wish I had listened to them earlier."
Zillionears
Zillionears was a company launched by Jordan Nemrow, who wanted to design a platform for musicians and fans that included dynamic pricing. The goal was to connect fans with music easier than ever, while helping artists generate revenue. Nemrow hoped that when he built a dialogue around music and created a community, everyone would use it. After all, who doesn't love music?
Before launching the beta version, the Zillionaires team spoke with several musicians who agreed the concept was a good idea, and said they'd use it themselves. However, once the development process had begun, they stopped talking to their target demographic. They chipped away at the software for a year and a half, and believed that the positive words of just a handful of musicians was enough to validate a business idea. Because they didn't speak to fans that would be using the platform, they learned the hard way upon launch that their product didn't prove valuable or useful to many people.
"No one that used the service thought it was that cool," Nemrow said in a blog post. "In fact, some people that participated in the sale didn't even like our 'dynamic pricing' system. They were trying to support the artist, so saving a few dollars didn't excite them. They could easily have just gotten his music for free elsewhere."