Legal Tips to Run your Business Smoothly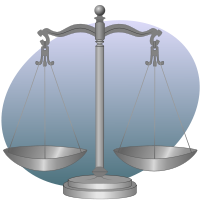 If you are currently a business owner and/or still considering on starting your own company, one thing is for sure, it is always important to step back and make sure that you take all the proper legal steps for the protection of a legal business entity. There are many entrepreneurs who dread having to deal with legal aspects of starting and maintaining a business, the reason for that is because they do not know where to start. But the fact of the matter is, ignoring these important legal issues could lead to potentially costly consequences down the road to success. Here are a few legal tips that could help you run your business smoothly.
Think about the legal aspects of your business beforehand
Do yourself a favor and try to push away all that excitement and adrenaline in beginning your business and take some time to think about legal issues from the start. This is a smart choice because it could keep you and your business away from pitfalls when legal issues arise. Some legal issues to think about are the following: business law licensing, choice of entity, supply and service contracts and also employee issues. It could be challenging at first, but allot yourself at least 6 to 9 months ahead to think about these legal necessities.
Do not take all things personally, especially when it comes to business
When it comes to legal threats and lawsuits regarding your business, try not to take it too personally. Try to make the right decision for your business first before letting it get to your ego. Always remember to separate your emotions and consult your advisor for objective help so that you are not wasting time and money on issues like such.
Find a friend that is familiar with the law
Try to find a friend that you can call upon when you need help with legal problems, someone who is worth your time and your money. Knowing someone who knows about the law could easily keep you away from hiring an attorney every time you have a legal issue. Unless you already know a good lawyer that you trust that will not charge you for every single issue that you need help with.
A good idea is to look into some type of legal plan that handles your businesses. Try talking about a flat monthly fee with a lawyer that you can trust.
Do not use a personal bank account
Always keep your personal and business finances separate from one another. Manage two bank accounts even though it may seem inconvenient and challenging at first. If you use your personal account for business matters, it could possibly impact legal liability.
Get everything in writing
This is a vital tip when it comes to legal issues and your business. Defining and memorializing important components of your business should all be written down in fine print so you can keep all these in document. Everyone should know the rules and their roles when it comes to your business so no one could put words in your mouth. It could also help out in future legal disputes.