Life Insurance as Investment: What Not to Do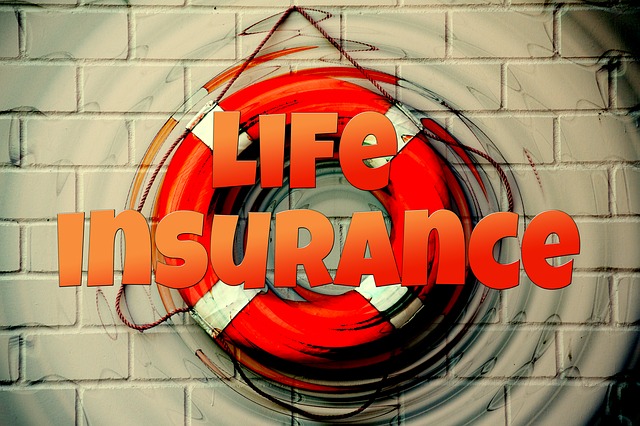 When it comes to using life insurance as an investment, you probably have some questions. It's important to figure out what's a good investment and what's not.
Investing is an important part of your financial plan. Choosing the wrong life insurance investments can put you in a rough position later on. Those investments that you were counting on might not have ended up the way you had planned.
Let's see what you not to do when you're using life insurance as an investment.
Whole Life Insurance
It's essential to understand how whole life insurance works, especially if you will be using it for investments. For most people, it's not a good idea in general. It's particularly a bad idea if you're interested in using whole life insurance as an investment.
Whole life insurance simply doesn't work well as an investment. There are very few situations where you would come out on top after using whole life insurance as an investment. There are lots of reasons for this.
One of the main reasons you shouldn't invest in whole life insurance is that it is expensive. It's much pricier than the other types of life insurance out there. Compared to term life insurance, whole life insurance costs ten times as much.
An alternative investment is investing in term life insurance and then investing the difference. We'll get into more detail about that option later.
Another problem with whole life insurance being used as an investment is that it's not a diversified investment. Because it costs so much, most people can't afford to invest in other areas.
Diversified investments are important because you don't want to "put all your eggs in one basket". With whole life insurance, you are stuck with a single investment with no other options. If that one fails, you're out of luck.
Regardless of whether you're using whole life insurance for investing or not, you will be met with the challenge of deciphering the terms. In whole life insurance, the terms and conditions can be pretty confusing. There is also some ambiguity about the different fees you have to pay. Not all of them are logical.
One of the best reasons to avoid investing in whole life insurance is that it isn't the only investment option out there. You have lots of others to choose from. If you don't have to pick whole life insurance, you should take some time to explore other possible investments.
Term Life Insurance
Term life insurance is a better investment option for a few different reasons. In essence, it's not actually an investment. You're essentially investing in the death benefit for a small premium.
Most people who opt for term life insurance as their investment plan also invest some money elsewhere. The most popular way to do this is to buy term life insurance and invest the difference.
As mentioned before, this is how you can avoid "putting all of your eggs in one basket".
Term life insurance gives you protection for what you need, which is how you can invest in it, in a way. You're giving yourself and your family the investment of a good life insurance policy. If you pass away and the death benefit is needed, you will be able to get it.
With whole life insurance, this is less clear. You won't get nearly as much money as you were expecting, especially for the premiums you're paying.
There's no need to get whole life insurance. This is especially true when you can get a good term life insurance plan and invest the difference elsewhere. This keeps your investments diversified.
Once you get term life insurance, figure out where else you want to invest. To find the difference, figure out how much you would be paying for whole life insurance. Compare that to what you're paying for term life insurance. Investing the difference will get you further than whole life insurance will on its own. Most of the time, this is a you can get term life insurance online. Which makes it an easy and simple purchase.
Universal Life Insurance
Another decent investment option is universal life insurance. This is a type of life insurance with a built-in investment element.
When it comes to the investment part of this type of life insurance, you have a choice. You can invest in variable annuities or index funds.
Because universal life insurance policies usually offer annuities or index funds, you don't have to think about investing on your own.
Universal life insurance is somewhat similar to whole life insurance, but it definitely has its advantages. One is that the premiums are flexible with universal life insurance. This can help to keep your policy fully intact if anything happens.
Just because universal life insurance is like whole life insurance doesn't mean it's a bad idea. It's different enough that it will help you where you need it most. You won't have to worry about the confusing terms or the high premiums that come along with whole life insurance policies.
Plus, because universal life insurance was designed to be used for investing, you won't have to worry about any issues with the investment portion. You should obviously be aware of what you're investing in and keep an eye on it. It's just much more secure than the whole life insurance alternatives.
Conclusion
As you can see, using whole life insurance plans as an investment isn't the best idea. There are other types of life insurance that can give you a much better return. One of the best recipes for success is getting a term life insurance policy and investing the rest elsewhere. This diversification can be extremely beneficial.
Using universal life insurance with the options of variable annuities or index funds is a good move to make too. You will already have the investment portion added to the insurance policy. This simplifies the investment process and can help you if you don't know much about investing.
Before you do anything, such as investing, with your money, you should make sure you understand what you're agreeing to. This will help things to go smoothly and will cut back on any confusion you may have.