Making Changes: Turn Your Startup into the Chameleon of Modern Business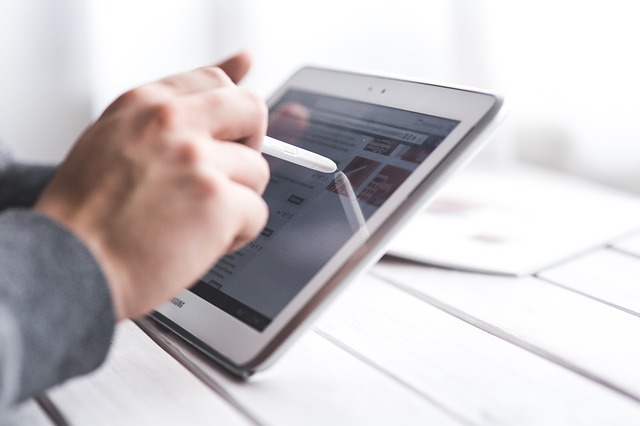 We all understand (hopefully) how much the world of business has changed these days. And you have got to be sure that you look at how you can change with it. Things are not the same, and that's largely because we are developing technology so rapidly now. The way we do business these days is drastically different from how we did it even 5 years ago. And, the most successful startups are those that change with the times.
You need to look at how to turn yourself into the chameleon of modern business. Be ever-changing and constantly adaptable. This will help you to stay relevant and always ensure you have plenty of clients in your corner. Check out some of these ideas that you can use to help you get your business to the right sort of place in the modern business world.
Get Inspiration
One of the best approaches to take is to find inspiration for your business. How can you turn yourself into a successful, modern brand? Well, consider many of the most successful modern companies. For instance, did you know that Amazon has a total revenue that is over 100 billion dollars?! This is staggering, but, it shows how a company has perfectly utilized the changing landscape to great success. It also illustrates the power of doing business online and embracing the digital platforms available to you. Take inspiration from the top brands in the world by looking at how they do business and trying to recreate their model. This is so crucial for helping you to take your business to the next level.
Don't Wait Around for Things to Happen
The worst thing you can do these days is to wait around for things to happen. If you want your business to change, you have to be proactive. You need to make sure you don't just wait around for these changes to occur. Get out there and make them happen. Take your business by the scruff of the neck and make sure you drag it toward the changes you want to see. There are a lot of things you will need to think about when it comes to doing this. Sometimes it can be scary to take a risk or to get out there and make important decisions. But, if you wait around you risk everything and everyone else passing you by. Don't wait around for your business to evolve organically. Instead, you have to take charge and turn your business into that brilliant chameleon you want it to be.
Release New Products
It's also important to update the products and services you are offering as a company. There are a lot of reason why you need to do this. But, the main one is because you've got to stay fresh and exciting. People don't like to get involved with businesses that seem tired and outdated. By launching brand new products and services, you modernize yourself and keep people engaged. Consider that two-thirds of Apple's revenue comes from products it launched after 2007. This shows the impact and appeal of modern products for a modern marketplace. Try to make this one of the key courses of action you take. It is crucial for ensuring that your company evolves effortlessly into a successful and popular modern brand.
Outsource Key Parts of the Company
You should also look to outsource key areas of the business too. If you can do this, you will strengthen your position, and you'll be able to accommodate any changes. Companies like Ellis Whittam offer employment law and HR services to modern businesses. These are areas of the company that it's really important you get right. And outsourcing them means you can be certain you have the best possible people focusing on these things. This is a change that allows you more freedom and frees up time, money and manpower in the business. So, you have to do what you can to make sure outsourcing becomes a priority for you.
Go Mobile
It's really essential that you understand the importance of going mobile in modern business. These days everything is scaled down, and people like to be able to use devices on the move whenever possible. That's why taking your business mobile is a really big part of changing for the modern landscape. There are so many ways smartphones can help your business these days, and not least because of how accessible they are. Consider the fact that over 80% of internet users own a smartphone. It's a good bet that this is their primary source of accessing the internet. So you have to be suitable and accessible on a mobile platform as soon as possible!
It might seem like an obvious point to say you need to become a chameleon business. But, around 12% of customers still feel as though their companies are not keeping up with the times. So, to avoid losing people, you have to make sure you do as much as you can to be one of those companies that do change. So, it's important that you come up with ideas to help the company achieve that.
Would you like to receive similar articles by email?