Say Goodbye to Payroll Hassles with Managed Payroll Services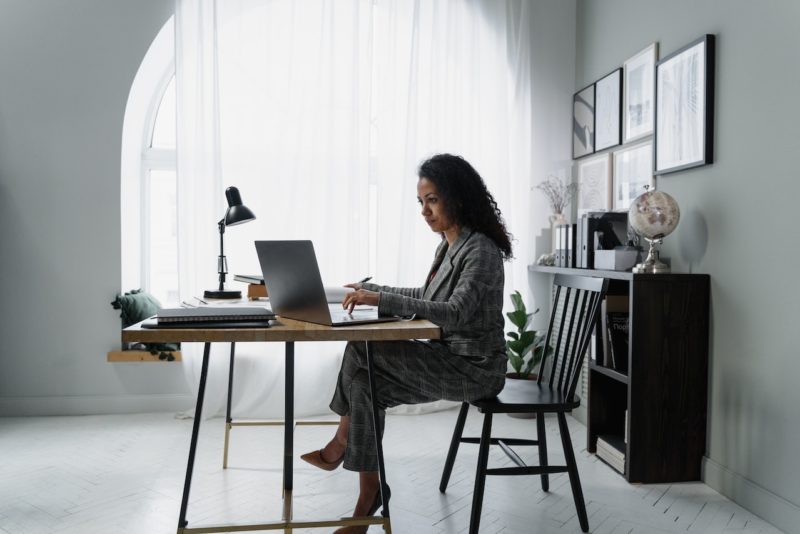 Are you spending endless hours on payroll processing and still making errors? Are you looking for ways to reduce the burden of payroll management and streamline your business processes?
If yes, then managed payroll services may be the solution that you have been looking for. In this blog post, we will explore what they are and how they can benefit your business. We will discuss the advantages of outsourcing, customizing payroll to fit your business needs, relying on experienced professionals, leveraging technology to simplify processes, and scaling up with managed services.
If you want to simplify your processes and focus on growing your business, keep reading to find out if managed payroll services are the right choice for you.
What Are Managed Payroll Services and How Do They Work?
Managed payroll services provide efficient payroll processing and peace of mind. By outsourcing payroll tasks to experts, businesses save time and resources. These services offer expertise in payroll administration and compliance, keeping up with the ever-changing regulatory landscape. Data protection and compliance risk management are ensured.
Benefits of Outsourcing Payroll
Reducing the burden on HR departments, managed payroll services handle necessary paperwork, tax filings, and provide the right technology and expertise for efficient payroll processing. Outsourcing allows businesses to focus on core functions, control costs, and ensure accuracy. It's a strategic move that enables businesses to leverage global capabilities and streamline HR administration.
Time and Resources Conservation
Managed payroll services streamline processes, saving time and resources through automation. By outsourcing tasks like direct deposits and deductions, HR professionals are freed up to focus on strategic initiatives. This eliminates the need for an in-house payroll department, enabling businesses to conserve resources. They ensure timely and accurate payroll cycle management, further enhancing time and resource conservation.
Risk Reduction and Compliance Management
Managed payroll services ensure compliance with tax regulations and labor laws, reducing the risk of errors and penalties in payroll processing. With certified professionals who understand compliance requirements, outsourcing provides assurance of data confidentiality and security. Additionally, they offer visibility and audit trails for compliance purposes, safeguarding your business against compliance challenges.
Customizing Payroll Services to Fit Your Business
Managed payroll services offer customizable solutions to cater to your business's specific needs. By outsourcing, you can tailor your options and effectively manage different states' requirements. This flexibility allows your business to scale seamlessly, while also providing services such as garnishment administration and tax information management. With these customizable solutions, businesses can streamline their processes and focus on other critical aspects of their operations.
Relying on Experienced Professionals
With decades of experience in payroll management, managed payroll services offer businesses the opportunity to tap into payroll expertise and best practices. By outsourcing, businesses gain access to a dedicated team consisting of certified professionals. This ensures timeliness and accuracy in processing, allowing businesses to focus on their core operations while leaving payroll tasks in the hands of experienced professionals.
Technology as a Game Changer in Payroll Services
Managed payroll services leverage advanced payroll technology, enhancing automation and efficiency. Businesses benefit from analytics, reporting, and real-time insights by outsourcing. Streamlined operations are achieved through software and systems, integrating with other HR solutions for seamless workforce management. With payroll dashboards, businesses have the tools to make data-driven decisions.
Scaling up with Payroll Services
Outsourcing payroll enables businesses to easily scale up or down without the worries of payroll administration. These services are designed to accommodate growth and expansion, providing the flexibility and scalability needed for evolving business needs. By partnering with experienced professionals, businesses can navigate complex requirements during periods of growth, ensuring that their processes remain efficient and compliant.
Is Managed Payroll Service the Right Choice for You?
Outsourcing payroll can provide several benefits, but it is important to assess whether it aligns with your goals. Evaluating cost savings, efficiency gains, and specialized expertise provided by managed payroll services can help determine if outsourcing is the right choice. It's also essential to consider if you have the necessary technology and resources in-house. If not, consulting a provider can help understand how they can meet your specific needs.
By outsourcing, you can save time and money while ensuring compliance with regulations and accurate employee payments. Furthermore, it allows you to focus on core activities and strategic initiatives that drive growth. However, it is important to carefully evaluate your options before making a decision as outsourcing may not be suitable for every organization.
Conclusion
In conclusion, outsourcing payroll services can simplify your business operations and provide numerous benefits. By partnering with experienced professionals, you can save time and resources while ensuring compliance with regulations.
Customizable payroll services allow you to tailor the solution to fit your specific business needs. Embracing technology in payroll can be a game-changer, streamlining processes and increasing accuracy.
Whether you are a small business looking to scale up or a large enterprise seeking efficiency, managed payroll services can be the right choice for you. Take the next step towards simplifying your payroll processes by exploring the options available and finding the best fit for your business.
Would you like to receive similar articles by email?