How to Market Your Remodeling Business Properly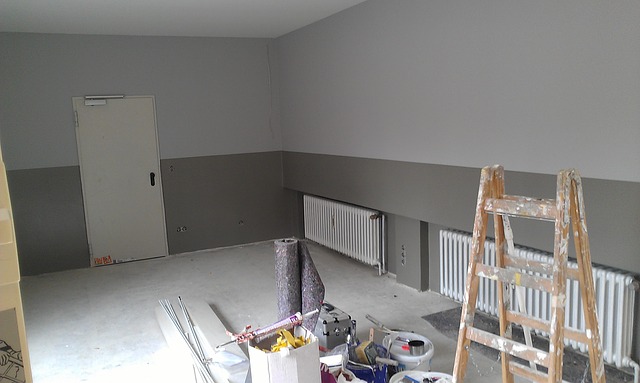 Marketing any sort of small business can be tough. In the world of remodeling, the fact is that you've probably got a dozen competitors in your area. Getting your voice heard above the din can be difficult.
That doesn't mean that you can't market your business successfully and get the clients that you want and need to grow. It just means that you're going to have to be smart and creative about how you market your remodeling business.
Use this guide to learn more about how you can stand out in a crowded marketplace where consumers have more choices than ever.
Understand Your Skills
As a home remodeling franchisee, you need to know what it is that you're really good at. Of course, you can handle almost all home repairs, but what is it that you excel at and what jobs do you see that you know you could do better?
Understanding your skills and what type of work you really love to do can help you find the right customer base and attract projects that fit your needs and desires. Running a home improvement franchise is going to mean doing your fair share of things like putting up drywall, but if you really excel at modern kitchens, that should be known by all of your customers.
Take the time to understand your real skills and passions before putting a marketing campaign together. Doing that will make your franchise stand out when the others simply look average.
Know Your Niche
Having an understanding of your skillset is essential for anybody running a home remodeling business. You also need to know what your niche is and how you can capitalize on it, though.
Do you do mostly high-end projects where money is no object? Do you have access to the best sources in the world? Perhaps your remodeling company does work that's budget-conscious, but still produces excellent results for home and business owners?
Find your niche and you'll find an exceptional marketing campaign. Trying to do everything has the potential to hold your brand back so finding your niche will be your best bet.
Use Social Media Often
Almost every small business owner knows the importance of social media at this point. Still, it's such a valuable resource that it requires repeating again and again when you're talking about small business marketing.
Social media sites like Facebook and Twitter are cost-effective ways to show off your projects, market to customers, and keep in touch with people you've worked with in the past. You'll likely also attract new clients and generate leads if you create an online presence.
A business without social media today is going to lose out on customers. They'll probably go to one of your competitors in the area with a better social media strategy too.
Give Free Help
As a home remodeling franchisee, you can't very well give away your services to show off how good you are. That doesn't mean you can't give free help to people and become a trusted resource in your area.
One of the best ways to do that is with a blog that existing and potential customers can follow. Informational posts about everything from what to remodel to the best home appliances can make your company a trusted companion when it comes to remodeling and upgrading.
When it's time to do the big work, who do you think the customers who read your blog will call?
Don't Forget Direct Mail
Direct mail might not seem like such a common tactic in the age of social media, but for a home remodeling business, it is still very much a viable marketing option. After all, there are still many homeowners who don't turn to the internet or social media for remodeling or home repairs.
The cost of direct mail campaigns is also relatively low. In general, a few cents per home or business is all you need to budget for this type of marketing.
Combined with digital and social media marketing, you'll be getting the best of both worlds for your home remodeling business.
Trying to make your home improvement franchise stand out can be tough, but it is possible, even in a busy city with lots of competition. Use these tips to make your presence felt and you'll find the clients to help you grow your business.