Millennials Are Coming Into Leadership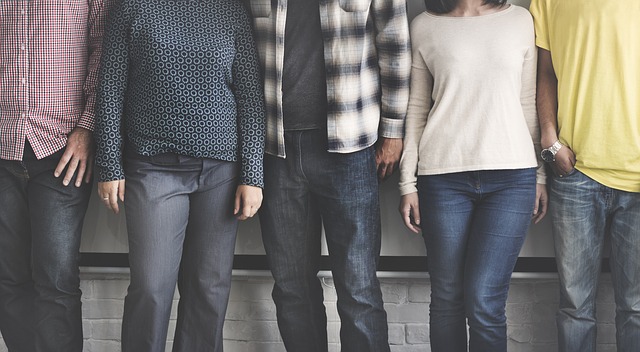 Ever since the term "millennial" began coming up in workplace conversations, organizations have struggled with how to define and adapt to this disruptive new addition to the workforce. Nevertheless, members of this generation have come of age, and the businesses that employ them are doing alright — in fact, some of those businesses are even beginning to promote these millennials into leadership and management positions.
Larry Alton, writing for Forbes, believes that these millennials are indeed prepared to take on leadership roles. He lists three main reasons:
Age and experience: Alton cites HBR to show that the average age of first time managers is 30. He also cites Pew Research to show that the oldest millennials are now 36. Put two and two together, and it's easy to see why "with a decade or more of experience under their belts, they're ready for bigger roles."
Numbers: Millennials officially outnumber every other generation in the workforce. As older managers step out, millennials will fill the void they leave.
Autonomy and confidence: Millennials are also one of the most autonomous generations, and leadership requires self-driven individuals who want to take charge.
The truth is, whether or not the world is prepared for it, millennials will become leaders sooner rather than later. So how can these young professionals prepare themselves to be the best leaders they can be?
Continued Education
Most millennial professionals have one degree or another, but those who wish to further their education in a way that's directed at business and leadership generally turn to the MBA. According to Context, the MBA is the most popular degree in the country, accounting for more than 25 percent of all graduate degrees awarded, and even can be obtained via the executive MBA (EMBA) program, which is designed specifically for business professionals who are already mid-career and can be earned while working full time.
Of course, the biggest question that many prospective degree pursuers ask is whether or not an MBA is worth it. ASU online urges prospective students to ask themselves a number of questions:
Do you aspire to be a leader? Graduate education can make job candidates more attractive for certain leadership roles, including C-suite positions.
Do you want to build your professional network? Alumni network connections can help facilitate introductions to hiring managers at various companies.
Do you want to make more money? MBA career paths include project and program management, supply chain management, consulting, finance, marketing and even entrepreneurship — median management-level salaries in such fields can range from around $71,000 through roughly $127,000.
Whether or not you decide to go the official route with schooling, continued education is a must in our dynamic age. Always stay up on your knowledge if you want to remain a confident, capable leader.
Stay People-Focused
Speaking of the dynamic, digital age — it's become entirely too easy to treat people like parts of a machine instead of like people. Maggie Callahan, in her piece "What Leadership Styles Tell Us About Employee Motivation," writes that the pre-2008 financial crisis was filled to the brim with this type of mentality.
"Underlying the environment of greed, politics and lack of process was the culture of strict control, lack of trust and a top-down methodology for initiating change," she writes. "All companies maintained a closed-door policy and people-leaders were responsible for ensuring that goals were met rather than employee happiness."
After 2008, Callahan argues that the corporate workplace saw a shift from the managerial leadership style to the visionary leader.
"Both are necessary to run and grow a successful enterprise; in fact, they depend on each other," she continues. "Unlike 2008, the largest companies have started to put an emphasis on employee engagement, turnover reduction and perks knowing that their employees are their largest asset rather than a means to a specific goal."
This type of leadership integrates both technical and emotional intelligence, a point reinforced by experts at the University of Maryland Robert H. Smith School of Business.
"Effective managers understand their employees on a personal level," they write. "They don't become best friends, but they do know their staff's personalities, strengths, and weaknesses, then use that knowledge to put people in roles they will excel in. Great leaders are strategists who understand their consists of nuanced individuals – not drones."
Always Be Adaptable
The last, but definitely not least important thing that aspiring leaders need to remember is to stay adaptable. There's no telling what new types of technology might come out tomorrow, but leaders that don't adapt to them well likely fall by the wayside. In fact, some have claimed that adaptability is the greatest quality of a leader.
Leadership expert Philip Murphy offers five different ways that leaders can be more adaptable:
Think outside the box: Once in a while, you have to shake things up. If you're not innovating at all and simply following standard operating procedure, eventually those procedures can become outdated and ineffective.
Be an early adopter: Being among the first to embrace change can result in the discovery of a helpful technology, system, tool, process or software that can be a game changer for your organization. It can also help make the process of change itself less jarring.
Don't just say no: Being open minded and positive about initiatives will help facilitate change.
Plan for the time of the year: One fiscal quarter may not be as busy as the previous one. There are often cycles of activity regardless of the industry. Planning ahead to take advantage of downtime and pursue long-term objectives improves adaptability.
It all begins in the morning: Adhering to a morning routine often causes us to create routines and patterns through the rest of our day. Sometimes, it's important to shake things up in the morning, just to keep that mindset going for the rest of the day.
Adaptable leaders are always learning and are always focused on how their constants (like people) need to be catered to in the face of change, so in a sense the first two points of continuing education and staying people-focused are part of adaptability.
Millennials who clue into these tactics will become the leaders that the world needs tomorrow. We're in their hands now — whether we like it or not.