What to Keep in Mind When Buying a Car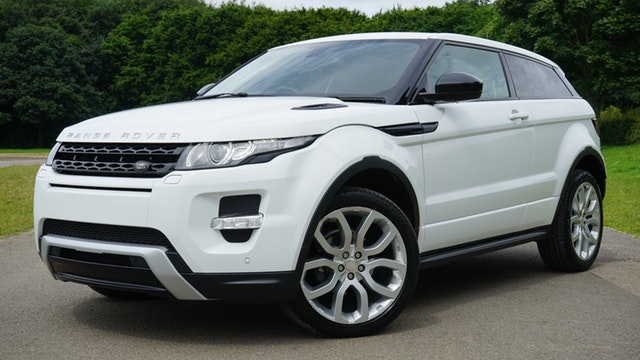 Car shopping can be overwhelming. After all, it's not every day that you waltz on over the nearest dealership and look for ways to plunk down thousands or even tens of thousands of dollars in a single purchase.
With everything from makes, models, prices and even the bells and whistles to think of, it's easy to lose sight of important things as you go about making a car purchase. Whether you're a seasoned veteran or a first-time buyer, it's important to have something to keep your compass pointed north as you shop.
With that in mind, here is a quick and easy checklist to keep by your side as you look for a new vehicle.
Early Prep
Before you ever take a step out of your home, it's important to address a few preliminary considerations:
Consider Wants and Needs
Always start with a detailed analysis of what you want in a new car compared to what you actually need. Parents with four children need at least six seats. A bachelor looking to ride in style wants a spoiler. You get the idea. You can always look for wants, but you absolutely need, well, your needs.
Set a Spending Budget
Make sure to create a budget before you start looking. In particular, make sure to set a high-end figure for your spending options and then begin by shopping for vehicles that are lower than that. In addition, take time to research car loan options and car insurance policies before you start looking.
Consider New and Used
Obviously one critical factor is figuring out if you're going to look for a new or a used car. While you can look for both, there are many different things you're going to want to keep in mind depending on what you're prioritizing. New cars will be pricey, but they come with warranties. Used cars come on the cheap, but they can have hidden (and sometimes not so hidden) problems.
Mull Over the Make and Model
Take time before you leave to research what makes and models you're comfortable with. Consider look, size, miles per gallon, and even fuel options. In the same way that it's important to conserve energy and be efficient with one's home, if you don't consider things like fuel efficiency before you buy, you may end up pouring hundreds and thousands of dollars into higher operational costs down the road.
Buying Your Car
Once you have your preparation complete, it's time to head out and start shopping:
Test Drive … Without Fail
Always test drive a vehicle before you purchase it — no matter how many cars you look at. This includes testing electronics and all features in the car. If a feature doesn't function, you don't have to abandon the car, but you may be able to have the seller fix it for free or even get a discount on the price. Just make sure to avoid paying for features that don't work.
Always Inspect
In addition to test driving, always make sure to have a used car, in particular, inspected before you make a purchase. Take it to a mechanic you trust and ask them to check over every inch of the vehicle to make sure everything is in good working order.
Look Up Values
Make sure to keep your smartphone by your side as you shop. Keep browser windows and apps ready with car valuation sites like Edmunds and Kelley Blue Book. This will give you an extra bargaining chip if you find that the sticker price is inflated.
Take Your Time
Don't rush as you shop. It's easy to feel overwhelmed as you go from one car (and gigantic price tag) to the next. If you feel shopper's fatigue, head home before you make any decisions you'll regret by the morning.
After Purchase
Once you've made your purchase and dealt with all of the red tape, there are a couple of final items to address:
Set Vehicle Rules
Make some vehicle rules depending on the car you have, as well as your own opinions and proclivities. For instance, consider who is allowed to drive your car and what drivers your insurance will legally cover, and even when it's safe for you to drive as well. If, for instance, you use your car to go out drinking with friends, remember to designate a driver or recork that wine bottle before you're too inebriated. A felony for drinking while intoxicated is way more expensive than wasting a bottle of wine if you can't take it home.
Create a Budget
Finally, make sure to set a budget to maintain your car. Consider loan payments, insurance, potential repairs, and fuel, then set aside a certain amount from each paycheck to make sure you keep your new ride in good working order.
Shopping for a New Car with Confidence
If you can follow all of the above suggestions before, after, and while you shop, you'll be able to go into your car buying experience with confidence. While there are still many big decisions ahead of you, knowing what you're looking for and what you need to do in order to get there is a big step in the right direction. The rest of the journey is up to you.
Would you like to receive similar articles by email?