Mistakes Everyone Makes At A Business Launch – And How To Avoid Them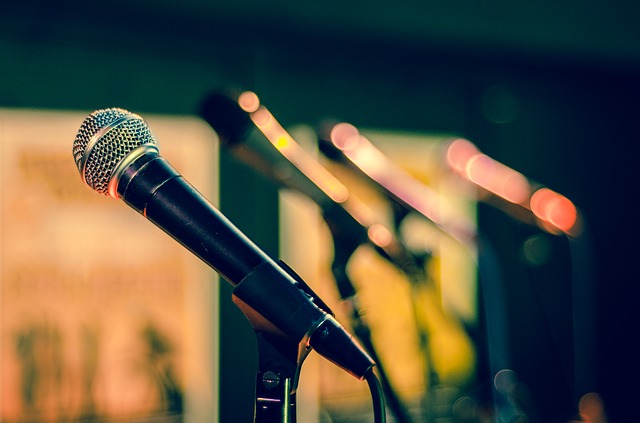 Competition in business is fiercer than ever. It's a cut-throat industry and if you're new in town, you need a launch that rocks. You want everyone to be talking about your event – and your business – long after the launch is over. In spite of what might be weeks or even months of preparation, many people continue to make the same mistakes. You can only ever make one first impression, and the impression you make in business can follow your company for years. With some creative preparation, and a thorough awareness of your audience, you can throw a business launch that sets you on the path to success.
Mistake Number 1: The Wrong Venue
This isn't a literal mistake. No-one is likely to show up at the wrong venue on the day of their business launch. But what is likely is that it's the wrong venue in terms of style. Securing a venue can be time-consuming and expensive. We admit that. There is likely to be some competition over areas that are genuine event hotspots. But it's important to understand that an appropriate venue is half the battle for throwing a memorable event. Your venue should reflect some aspect of your business or interpret it in an interesting way. Don't launch your business in an uninspiring building if your business is interior design, for example. Find a great landmark or even a space in an art gallery to launch a company that is about taste and style. Trying to secure investors for a film opportunity? Then why not consider a launch inside a classic arthouse cinema, for example? Even if your venue isn't directly related to your business, make sure it reflects some similar goal or aesthetic. If you're all about customer service and interaction, then a small intimate venue with great service could be a wise move. If you're launching something technological, a spacious, modern building might be a good call. Try to select a venue that is a part of the event itself. You want your invitees to actually be excited about attending, so don't let the location become an afterthought.
Mistake Number 2: Being Faceless
We all have a face and no-one else has one like it. What may seem like a redundant observation is actually a valid point about our business. We are here to launch something unique, or at least a unique way of doing something established. Recognise and appreciate that no-one out there can do this quite like you, and don't be tempted to fade into the background. It's natural to want your business to be the focal point rather than you yourself, but at a launch this just isn't the case. Your business isn't established yet. People in the room have nothing about the business to relate to. The only thing they have a chance to relate to is you. It's important to convey all the values that you want your business to represent. If you're advocating knowledge and expertise, preempt people's questions and answer them effectively. If you are emphasising customer care or advice, you must be personable and approachable. Be unforgettable. Know your business well and reflect it in your own words and actions. Until your business becomes established, YOU are the focal point of investor confidence. Don't make the mistake of launching the event and then expecting your guests to fend for themselves. Be friendly, professional, and visible.
Mistake Number 3: Forgetting To Maximise The Brand
Most people have short memories and attention spans. The way the modern world works is essentially bombardment. Everyone encounters constant branding and advertisements on a daily basis and it can become white noise. At our launch, however, we are far more likely to have their undivided attention. It's very important to ensure that our name, logo, and overall brand is visible and memorable. Sometimes the best approach is creative. Not only should there be visible reminders in the form of posters and banners, but what about items the guests can take away? Companies like Motivators can have our brand presented in a number of creative (and portable) ways. Pens, keyrings and even drinkware and bags can all be made up. Why not serve champagne in a glass with your logo on that every guest can take home? Or invite guests to leave their email address on a newsletter sign up, but allow each guest to keep the complimentary pen. Not only do gifts and freebies put everyone in a good mood, but they serve as a constant quirky reminder of your brand. If they have up-to-date phone numbers and emails on too, they double up as a business card!
Mistake Number 4: Thinking the Launch is Over When It's Over
The launch is never over. Long after the event, your aim should be for your business to be at the forefront of investors' minds. The launch is just that – a launch. It is only the beginning. Too many entrepreneurs make the mistake of "taking their foot off the gas" once the event itself has ended. It's easy to see why. Launches can be exhausting both physically and mentally. Once they're over and everyone seemed happy, it can be tempting to congratulate ourselves and then forget to follow up. While a brief moment of self-congratulation is in order for a job well done, this can't last long. We need to capitalise on the momentum of a good launch by following up with attendees. Have a message ready to send out to thank people for attending. Personalise it with something that you would like to follow up on with them specifically. A launch is essentially a networking opportunity. We are not merely throwing a party, even if we want it to be fun! Send thanks and follow ups the day after the launch and follow up politely a week later if you haven't heard back. Be inviting of constructive feedback and criticism. Show that you're keen to accept advice and want to improve. Many successful people love to give something back and especially love to feel that they are valued and admired! If you admire and respect someone, be sure to tell them and ask for specific pointers. You never know where it might lead.
Would you like to receive similar articles by email?