Five Mobile Marketing Tips to Drive Sales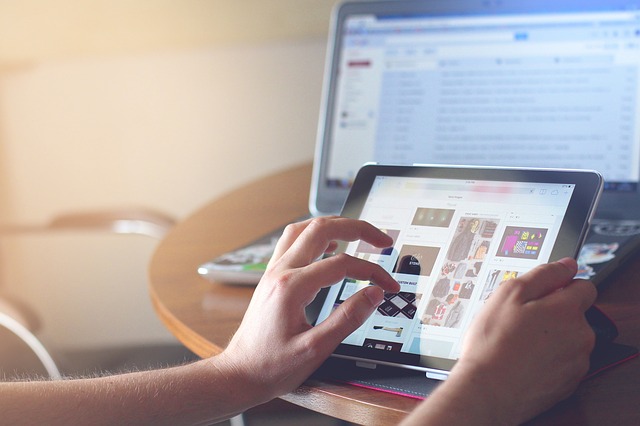 Sales can be affected, and mobile marketing is incredibly effective at impacting serious business environments. While sales driving requires time, patience and persistence, mobile access can navigate the hurdles recognized by the professionals.
If you seek outreach, communication and success, look no further. Check out the following tips to drive sales, gain conversions and promote future growth.
Tip One: Be Conservative with Email Outreach
Email marketing remains one of the business world's strongest resources, but it should be used carefully. Utilize a sharp mobile email program, but use decisive selling strategies to target the right consumer. The mobile user's mobile inbox is crowded, and it takes a long time to navigate.
If all mobile internet time was condensed into an hour-length amount, 25 minutes would be spent on email usage. The modern consumer might prefer mobile email access to desktop email access, but they're flooded, daily, with meaningless mail. Consider email contact as a personal relationship, and never send out an unsolicited message. When possible, segment your mobile email campaign. To drive sales, target each "group" with custom-tailored offers.
Tip Two: Create a Mobile-Friendly Website
According to LinkedIn.com, over 8 percent of a website's traffic is garnered through smartphones. Considering the amount of mobile website visitors, allotting resources to mobile-friendly designs is a winning strategy. Mobile-friendly platforms generate leads. They land sales.
Non-streamlined websites, meanwhile, turn away prospective buyers. Your mobile website platform should take full advantage of new technology to gain efficiency. Every step of your site's creation should be tested against modern standards and the newest-available mobile technology. If your call-to-action, web forms and cross-platform portals are intuitive, they'll gain attention. They'll influence in-store sales, too, both e-commerce and brick-and-mortar based.
Tip Three: Optimize Your Email Campaign for Skimmers
Redirecting back to your mobile email campaign: You should streamline every message for skimmers. Mobile users can be fickle, and they won't spend time on a cumbersome email. Smartphone screens are small, and so is the modern buyer's intention span. Make sure your email subject lines are attention-grabbing, informative and short.
As for each message's body, cut out the fluff, nonsense and useless information. Include quick information, pose questions and personalized messages. In many ways, email campaigns drive in-store sales. Unlike SMS strategies, email platforms garner an environment able to reveal a lot of information. Balance the platform well, however.
Tip Four: Implement Real-Time Tracking
Real-time tracking will gage your marketing efforts. It'll further your sales examination metrics, too. Real-time tracking is indispensable for the sales-minded professional, as it identifies winning strategies. Without real-time tracking, you'll be in the dark.
40 percent of buyers consult at least three channels before completing a purchase. 52 percent additionally use their devices when browsing in-store goods and services. A lot of buyers rely on smartphones to complete transactions, and you should be measuring them. Effective tracking software similarly identifies effective lead-generating tactics. A healthy supply of information goes a long way, and real-time tracking is slowly becoming the world's best indicator of:
Webpage visits
Clickthrough
Buyer behavior
Brand popularity
Cross-platform access
Tip Five: Rank Your Leads
Lead generation results in sales when lead potential is maximized. Too many mobile marketers expense time on provoking the wrong leads, and even more fail to grasp a lead's buyer potential. As you track, promote and engage leads, rank them.
Ranked leads are flexible leads. Driving consumers down the path-of-purchase takes time, and your brand could use a little extra push. Ranked leads can be prioritized. They can be allocated to matching sales channels. If your mobile strategy already benefits from conducive information, a supply of lead ranks will spike sales immediately. Be wary, however, as not all top-ranked leads should be directed down top-ranking sales channels. Your top email leads should be partnered with sales channels linked to email channels. Similarly, your top SMS leads should be influenced via SMS-related events, such as in-store promotions and buyer-specific offers.
Driving sales takes time, but mobile marketing is incredibly effective. Remember to constantly update lead sources, records and communication preferences. Smartphones are excellent channels for personalized feedback, so ensure the maximization of any direct communication efforts. Study your buyers, track the market and engage success.
Would you like to receive similar articles by email?