Money-Saving Tips When Choosing Promotional Products
Many of us are searching for the right promotional products and reliable providers of promotional merchandise for our communicating and marketing programs. However, did we ever realize that no matter how generally affordable they are being offered in the market today, we can still find ways to save more and focus that huge fraction of our budget to our business operation? Yes, you heard it right. There are several ways we can get the most out of promotional product investment.
In this blog post, we have put together some tips on how you can save and get the most value of your money from promotional products without compromising quality. The following tips may not only allow you to save some bucks in your pocket but it may also save your from spending for the things you do not really need to. Take a look at some steps below.
Nothing can go right without proper planning and preparation. Make sure to plan ahead, never tend to put this step off until the last minute or you may potentially lose valuable opportunities. Proper planning starts with identifying your needs or the things which are very important for you. For most of us, budget plays a very important aspect in planning and during decision-making. Define the value you are willing to spend for promotional products. Also, think about the possible charges and costs you may need to pay later. Most providers are happy to give you price quotation for your chosen promotional items but you may also want to know the other charges they might give you. Express shipping and rush charges will usually double the overall cost of a promotional merchandise order. In order to be safe, make sure to make the inquiry and placement of order at least one month ahead your target deadline. More so, these providers can give you a guaranteed ship date for your order to avoid delays and troubles.
It is necessary to keep in mind that colors and designs can entirely affect the pricing of a promotional item. As the rule of thumb goes, extra colors mean extra costs. You won't really need a too attractive product for your trade show or corporate event but a professionally-designed, singled color product can possibly go a long way. This may not only keep you from spending for extra charges but it may also create a simple yet impressive impression to your recipients.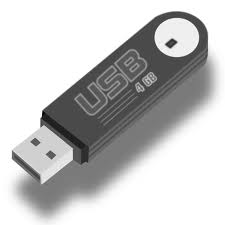 When thinking about the design and total artwork to your product, remember that low quality artwork make a very low quality product. If you are looking forward of an expert-looking artwork but will not really require huge amount for the artwork to be done, you may choose items which are easy to be customized. One may choose among easy everyday products such as lanyards, promotional flash drives, promotional USB drives and pens. You can surely save from charges when having your company logo professionally vectorized ahead.
When selecting your promotional merchandise consider this – saving a couple of pennies by going for an item that nobody wants does no good. Consider an everyday product, take a pen for example which is pretty inexpensive and universal. However the cheapest type may only end up in the trash, which means that the cents you were trying to save by ordering these things pales next to your promotional opportunity. Good and professionally designed pens on the other hand, might be used and treasured in the long run. Therefore it is very important to always keep in mind that making the right choice, oftentimes, will let you save a lot.