A Newbie's Guide To Starting A Welding Services Business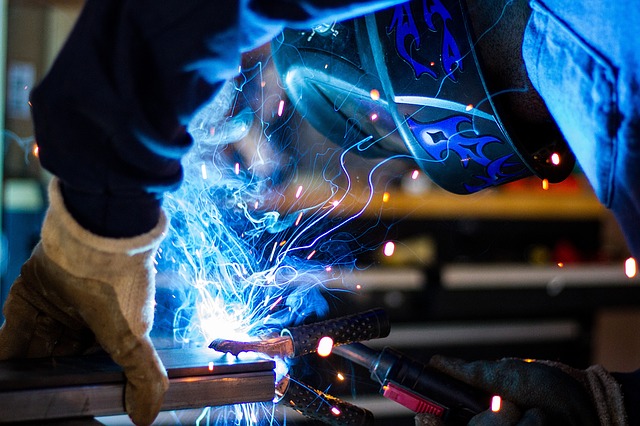 Most of the things that we use on a daily basis got welded at some stage. From the cars we drive to the elevators we use at work, a welder will have got used on them. Welding is a specialist discipline that takes a lot of skill and expertise.
Believe it or not, there is a growing demand for welding services companies. Both individuals and businesses have a need for metal fabrication. Some jobs are one-off tasks while others are bulk or repeat orders.
If you want to set up a welding services business, today's blog post is for you! Keep reading to learn more about how you can get started:
Fabrication Facilities
The first thing you need to do is work out where to base your new business. The location you select will depend on how big a scale you want to work at.
If you plan on specializing on small-scale fabrications, you only need a small workshop. Otherwise, you'll need to buy or lease a large factory-sized building. The latter is crucial for fulfilling orders on an industrial scale.
It goes without saying that the building you select should be sure, safe and watertight. The last thing you want is for any metal you're working on to oxidize because of a leaking roof!
Tools
As you might expect, you'll need plenty of tools and machinery to offer welding services. The types of things you'll need include welders and safety equipment like visors.
Safety Equipment
You don't need me to tell you that welding can be dangerous if it's not done right! But, sometimes accidents happen when you're doing some welding. The most likely scenario is that you'll set something on fire!
To lower the risk of workplace injuries, you should invest in some safety equipment. Fire extinguishers are vital safety tools you should have in abundance. You must also have some First Aid equipment, especially to deal with welding burns.
I recommend keeping a log book where you record any workplace injuries. You can use it not just for legal reasons, but to assess what safety improvements you might need to make.
Insurance
When you run any kind of business, an insurance policy is a must. Welding services companies should invest in an appropriate insurance policy without question. Be sure to choose the right level of cover for the following:
Your staff;
The products that you fabricate;
Your tools and equipment.
Employees
It's likely that you'll need to hire some people to do welding work for you. Let's face it. You can't complete all metal fabrication work yourself. Especially if you've got large orders to fulfill!
That's why it makes sense to hire some people to work for you. During the recruitment process, be sure to scrutinize their skills. You don't want to hire people that have mediocre welding skills.
Good luck with your new welding services business!