Optimize Operations with Custom Material Handling Equipment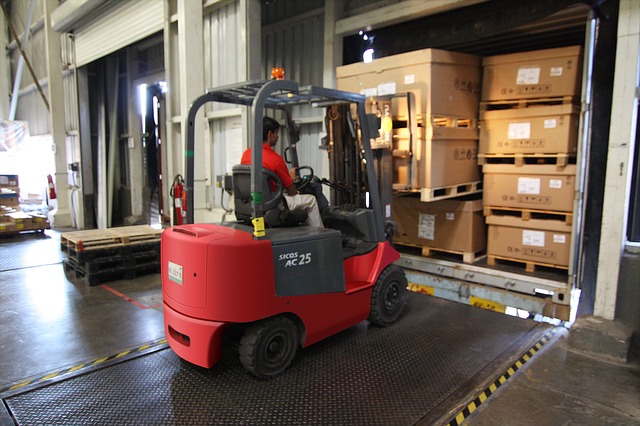 Material handling is one of the major processes involved in modern business. Whether you are in the manufacturing, processing, mining, construction, entertainment automotive industry or any other industry, the way you handle materials largely determines the success of your business. Traditionally, material handling used to be a labor intensive arduous affair. A lot of hands were required to get things moving, which ate into the profit margins. Today, material handling is highly mechanized with automation systems now being the norm.
Effective Material Handling
Effective material handling includes the process of moving, controlling, protecting and storing materials. When done properly, this process boosts operational efficiency and this is where modern material handling equipment comes in handy. By leveraging technology in material handling, you will boost the safety level, which reduces damage claims against your company.
More importantly, using machines helps cut operational costs, which is what every business owner wants. As the cost of doing business surges upwards, you need systems that will help save money and this is exactly what material handling equipment helps you to do. There is more efficiency in your business processes, which leads to more productivity. With the right material handling materials, you reduce redundancy and create a safer working environment.
Importance of Custom Material Handling Equipment
While some work environments can use standard material handling solutions, you might need custom material handling equipment in some cases. The fact that every business has its own unique needs makes it important for managers to first evaluate their unique needs before buying any material handling equipment. Tailored material handling solutions are designed to meet your unique needs and they are built after a careful assessment of what your business needs.
From unique pallet dispensers, lift tables, up enders, electric carts, pallet trucks, taggers, mobile lifts to specialized transfer vehicles, there are many custom solutions you can go for to solve all your material handling issues. Whatever engineering and material handling needs you have, it is now possible to find tailored solutions to guarantee more productivity.
If you have been struggling to use existing material handling equipment, it is time to try custom engineered material handling solutions. There are many reasons to go for custom material handling technology as opposed to standard equipment. Take a look:
Leveraging latest technology: Through state-of-the-art 3-D modeling software, it is now possible to design and construct equipment that perfectly fits your specifications. However unique your material handling needs, you just need to identify what you need and an engineering company will get the job done.
Cost savings: The main advantage of customizing your material handling solutions is the reduction of costs. Your equipment is made to meet your unique needs. Any features that are not necessary in your operations are not included and this saves money.
Enhanced safety: By building equipment that fits your unique working environment, you will boost safety standards. It is easier to comply with the set standards and reduce accidents at the workplace.
Technical support: Throughout the life of the equipment, you will get technical support to guarantee optimal performance for higher productivity.
Custom material handling solutions boost productivity; cut costs of operations enhance safety levels and allow your business to leverage the latest technology in material handling.
Would you like to receive similar articles by email?