Everything You Need To Know About A Personal Injury Claim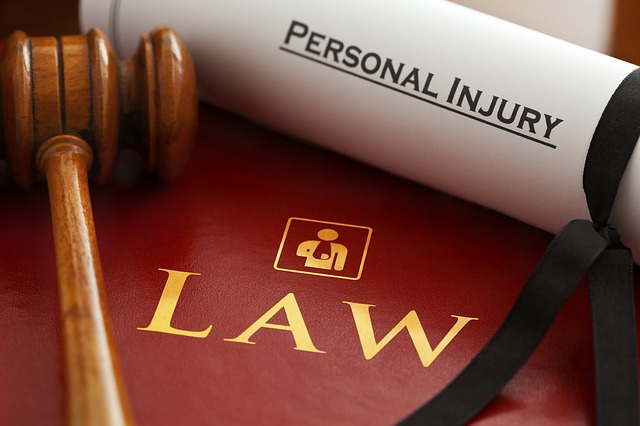 Picture this – You are driving down the street at 100kph. Suddenly a car swerves into your lane causing a collision. The accident was caused due to the negligence of the other car's driver. You are not just enraged, but also bleeding from the impact and worried about the condition of your new car. As you have a broken arm, you won't be able to go to work for a couple of months. Unquestionably, you deserve compensation, as the accident was no fault of yours. In order to receive compensation for all the pain and suffering caused, you can make a personal injury claim against the offender. There are many prominent attorneys across the country to assist people to receive the compensation needed to cover the expenses incurred due to the accident. Hiring a renowned one quickly will be one of the smartest things to do in such circumstances. Read further to understand more about personal injury claims.
What are the common types of personal injury claims?
As well as car accidents, there are other scenarios for which you can make a personal injury claim. The most common ones are medical negligence, injury at work, defamation, physical assault or abuse, dog bites, life-changing injuries and injuries due to slips and falls.
Is there a time limit for making a personal injury claim?
Just like there are deadlines for everything, there are deadlines for making legal claims as well. If you do not make a claim within the time provided, you will not be able to seek compensation in future. Usually, the timeframe for making a claim for personal injuries is from 6 months to 20 years, depending on the type of injury and which state you are in. For instance: the statute of limitations for making a claim for a fraud case is 2 years in Alabama, 3 years in Arizona and 10 years in Alaska. That's why it is crucial to act quickly and hire an attorney as soon as you can.
Hiring a professional to assist you
It is advisable to hire an experienced personal injury lawyer to guide you on how to go about the claim and to provide you with exceptional legal advice. Take a look at the steps involved in a personal injury claim:
Finding a suitable attorney
There are many attorneys in the country who have the expertise to work on all types of personal injury cases. Find an attorney who specializes in handling situations similar to what you are in. Ask your friends and family for recommendations, browse law firms online, make a list, go through testimonials, read reviews, take interviews and finalize the best you can find. You don't have to worry about the attorney fee. In the US, you can opt for Conditional Fee Agreement (CFA). This is a financial arrangement wherein you share the risk of litigation with the attorney. You pay a small percentage of the compensation if you win the case; if you lose, you don't pay anything.
During your consultation, you need to give a proper brief of the incident, the extent of your injuries, what are the total costs incurred due to the injury or car accident etc. Ask the expert all the legal options you have.
In order to understand your claim better, your attorney will investigate the case. They will go through reports related to the case, take the testimony of witnesses, look at your medical bills, talk to your employer etc.
Finalizing the claim amount
After completing the investigation, your attorney will sit with you to help you with the amount you can claim for. The compensation will include the losses you have due to your accident/ injury (special damages) and compensation for the pain and suffering caused as a result of the accident/injury (general damages). Special damages are countable and may include loss of income, compensation for damage to your property, medical expenses, insurance amount, taxi fares etc. General damages cannot be counted so they can be a realistic value, keeping many factors in mind.
Once you and your attorney have finalized the claim amount, they will help you make a claim. The claims will be either handled by the Federal court or the state courts, depending on the gravity of the case. Unlike the laws in other countries, instead of judges, juries will finalize the compensation amount. If the amount cannot be settled, you can even file a lawsuit against the offender(s).
Would you like to receive similar articles by email?