Personal Touch – 5 Secrets to Creating Lasting Business Relationships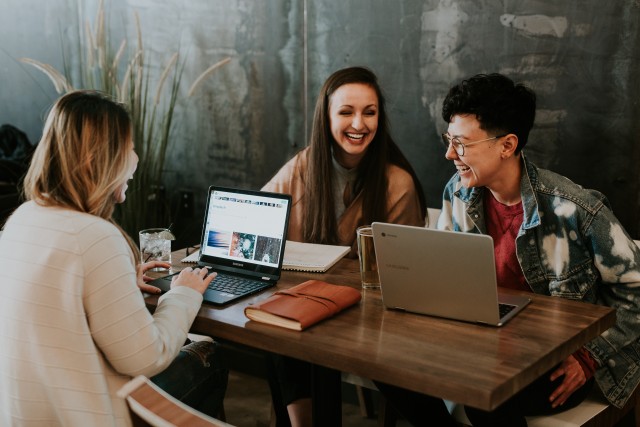 Lasting business relationships are necessary if you want to succeed. You want to be the first person your colleagues think of when they need the job done. But how do you build a business relationship that can stand the test of time? With these five, simple steps you'll find it's easier than you thought.
Remember Birthdays
Remembering someone's birthday is an effective way to show that you acknowledge him or her. By doing this, your colleague won't feel like a face among many but like an individual who is an asset to the group. It also shows you care about them because you're capable of remembering personal details.
Consider purchasing a thoughtful corporate gift. This reveals that you're willing to go the extra mile for that person and they'll be more likely to remember you and value your contribution. Remember to jot his or her birthday in your diary, as well as make a note in advance to buy a gift. This way you'll never forget.
Keep It Personal
Forget about small talk. No one wants to talk about the weather unless it interests them. Instead, ask them personal questions. Remember to be polite and professional. Your questions shouldn't be too personal but finding out about his or her family or hobbies is a wonderful way to get to know them.
Once you learn more about your colleague, you can personalize future conversations. They'll be more interested in what you have to say and you'll leave a lasting impression on them. It's also a useful way to make them feel appreciated because you're able to remember topics they've talked about before.
Appreciate A Job Well Done
Everyone wants to feel like their contribution is worthwhile. Appreciating the effort that your colleague puts in will make them feel valued and they'll be more likely to maintain a high standard of work. Simply saying "good job" shows them that you enjoy working with them.
If you want, you can even buy them small gifts to show your appreciation. Every time they look at it, they'll be reminded that you care about their hard work.
Admit That You Messed Up
As much as people want to be appreciated for their hard work, they don't want to admit when they're wrong. If you want to build long lasting business relationships, you'll have to grit your teeth and admit if you made a mistake. And do it as soon as possible.
Not only will this build trust but it shows that you have a stellar attitude and you're easy to work with. Remain optimistic and share solutions to any issues you may have caused. It might feel humiliating at the time, but your colleagues will know you're someone they can count on.
Give Your Time
Building relationships take hard work and solid ones don't happen overnight. Be prepared to put in as much time as possible in getting to know the other person. This also includes offering your help whenever you can.
Persistence is the only way you'll succeed and once you do, your colleagues will see you as dependable. You'll become the first person they go to whenever they need assistance.
You'll have to stand out from the crowd if you want to do well in the business world. The only way you'll do this is by creating solid, lasting business relationships. By doing this, people will remember you, making you a prime candidate for the next raise or promotion. Get to know the people around you and you'll see how many opportunities arise.