Photographer Job: How to Turn Passion Into Career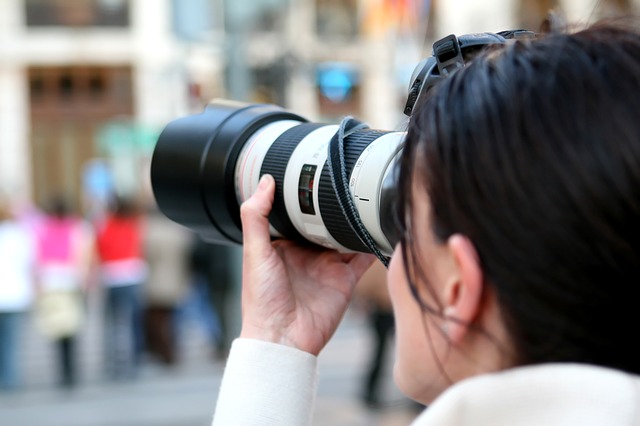 Photography is a hobby for many people, although not everyone gets to the professional level. According to 2013 statistics, there are 60 million people who practiced photography versus 54,830 employed professionals. The photographer salary varies and depends on the industry, so you can count on somewhere between $21,527 – $98,432, as reported by PayScale.
Those who do make it to a professional level, spend a lot of time on learning how to become a pro photographer. You can master an art of photography in photo schools and studios, where professionals will teach all the secrets of this relatively young profession.
Nonetheless, the demand for photographers is huge. They are needed almost everywhere including companies that have nothing to do with photography in general. Just remember that having a well-written photographer resume and a good online portfolio as you apply is a must – doesn't matter if you are on a freelancer or searching for a full-time job.
Does it Suit Me?
Clearly, this job is suitable for creative people with a good taste and a sense of style. Being a photographer means staying active and striving to move forward professionally. The profession of the photographer is dynamic. Every moment is worth it to be filmed.
Most likely, you'll be working with people (models, clients, employees from different organizations etc.), so having some psychology and communication skills will be super handy.
To sum up, a good photographer is both an artist, a psychologist, a hunter and a technician. All of this combines in one person and helps him create real masterpieces even in severe conditions.
Skills I Need to Become a Pro Photographer
Any photographer must be patient since he works with all kinds of different people and not only models who know what they are doing.
Photographers should be communicative and able to get along with different individuals in different situations.
They should be energetic, cheerful, able to make people laugh or on the contrary, make them serious for the picture.
At the same time, they need to stay self-confident in their abilities and professional skills.
Being a photographer means staying in a good shape as one needs to move to multiple locations during 1 shooting (and there might be several per day), carry all the heavy equipment, move in the process and much more.
Freelance photographers have to stay self-organized. This skill helps to do more job in a limited period of time.
Finally, one has to be plodding to be able to process all photos and bring them to perfection. This requires a bit of time and your patience.
Photography-Related Jobs
One of the popular options is to create your own blog with a constantly updated content. Although, you have to devote a lot of your time to gain the audience first before making some profit. And do not forget that being a photographer-blogger is an opportunity to tell the world about the existing problems in society and show the beauty of the surrounding world.
You can work for yourself as a blogger or you can promote somebody else. Being an SMM manager is so common today that the competition is high. But being a professional photographer can multiply your chances in times.
Modern cameras allow you to make high-quality clips and movies. Many photographers specialize in creating clips for companies, restaurants, hotels etc. If you are good at video shooting, you can try it up.
Another way to make money in the photography industry is to sell your photos as postcards in the tourist places. Or you can organize family shootings for their Christmas card as it's so common in the US and there will always be a demand.
Online Coaching & Photography Books
If you feel confident in photography and you have several awards and certificates that confirm your experience, you can start an online photography school to teach the basics of the profession. Alternatively, you can write an online book on photography or record audio/video lessons and promote your YouTube channel.
There is a chance to not only get profits from photography, but also from selling photo equipment, accessories, lighting devices, photography textbooks, albums and much more. Who else is better at selling photography products than an actual professional?
How about starting to organize photo tours for all other amateur and professional photographers willing to snap the most beautiful places in the world? You can start small with doing small trips outside your locality. And if your business works, you can switch to other areas, regions, and countries.
Opening a photo studio is profitable. You lease the room for multiple photographers and models and get your profit every day!
Not everyone is ready to spend time on processing dozens of photos. Even professional photographers often give out the original sources to third-party retouches. If you are good at Photoshop or other necessary software, why not?
Cooperation with newspapers and magazines can bring you good dividends.
You can work for construction and architectural firms to shoot interior designs or make food shooting for restaurants, grocery stores, culinary sites or food-related ads. The best thing is that you can choose from so many niches here.
Turning your passion into a job is possible once you are ready to constantly develop in photography, improve yourself and learn novelties in the photography industry. Try it and your dream job will become a reality!