Plan a Live Event for Your Business With These Wonderful Hacks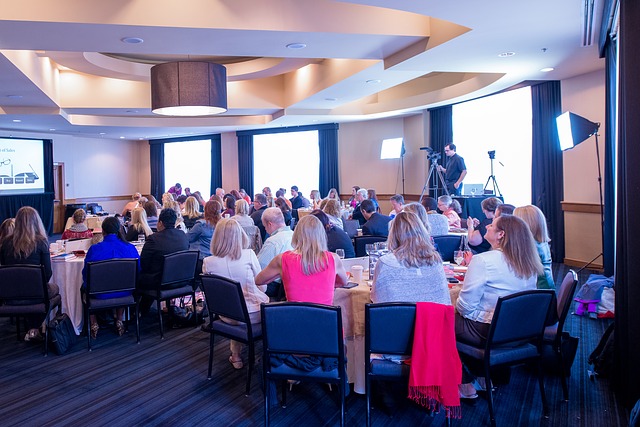 There are a lot of things you're going to need to organize as a business owner. And, one of the big ones is to sort out live events. These play a big role in the marketing of your company, so you need to make sure you get them right. Here are some of the best ways you can plan the perfect live event for your business.
Why are You Having an Event?
It's important to think about why you are having an event, and who will be attending. Is this something you are doing for charity? Or, is it an event to raise awareness for your brand? You have to figure out why you want to have an event, and what this can do to help the company. It's important to think about who you're going to invite as well. Live events can really help cement your status as a successful business.
What's Your Budget?
Whenever you plan any sort of event for your business, you have to make sure you set a budget. You need to know how much money you have to work with, and what you need to get with it. If you are hiring an events planner, you will need to allocate the budget to them. It's important to come up with a sensible budget that will still allow you to throw the kind of event that your clients and customers deserve. And this is important because it allows you work within the confines of a budget to get the best outcome for your business. This is a lesson that can be applied to any area of business.
Source a Space
One of the key focal points when it comes to live events is making sure you source a space. There has to be a venue large enough to comfortably hold your event. It's something you need to make sure you deal with as soon as you can. And that means it's time to get out there and start looking for spaces. You need to get out there and look at bars, function rooms and hotels where you might hold your event. You could also plan out what the stage and space will look like. Getting the right space is crucial for making sure you have the right location for your event.
Consult an Events Planner
It's important to make sure you consult with an events planner if you want to hold an event. These days, a lot of businesses want to throw events, but many business owners are too busy to sort this themselves. And that's why events planners become so important when you want to arrange any live events. So, you will need to contact an individual or company specializing in events planning. You should have a meeting and consult with them as much as possible to generate ideas and get advice.
Refreshments
When you think about a live event, you need to give some thought to the refreshments. People need food and drink, and there needs to be a good variety. If you can provide people with a great selection, then this will contribute towards a successful day. If your event is a liver show you will need to arrange for food stalls to be erected. However, if you're looking at an awards dinner you will have to arrange catering. Refreshments play a big role in the success of a live event, and will also contribute to raising a lot of capital for the business as well. So, this is an important area that you need to spend plenty of time dealing with as much as possible.
Choose Entertainment Wisely
One of the most important parts of organizing a live event for your business is choosing the type of entertainment you want. There are a lot of possibilities for live entertainment these days. It's really a cause of what you can afford and feel would be appropriate for your business. You might want to choose a live gig, theater show, or comedy performance. Whatever the decision, you have to make sure you choose wisely. It's important to pick something that you feel will help make the event as memorable as possible. You might even decide you want to have a mixture of different types of entertainment at the same event. There's nothing wrong with being ambitious in business as long as you plan it thoroughly.
Opportunities for Marketing
There are plenty of opportunities for marketing at these live events. You need to think about the best way of approaching this in order to get maximum impact. Live events are excellent for promoting the brand because of the fact that they are about entertainment. Everyone is there to have a good time and is in a pleasant mood. And this means you need to make sure you make the most of it. The type of live event you decide to host may determine the type of marketing you choose. Gift bags on the tables and handing out branded merchandise from the company are all good places to start. You can also use the live performances themselves to introduce a great deal of marketing and advertising. It's important that you always look for ways to promote your company whenever you can.
Think About the Next One
So, now this event has gone smoothly, you can start to think about the next one. You know enough about the process of running a corporate event now that you can do it again. These events can become a hugely important part of running a business and sustaining client relationships. So, you have to make sure you do what you can to keep up with these as much as possible. Try to plan live events for the business as often as you can find the time and money. You will find that they greatly increase interest in your company and that you grow and thrive as a brand.
A corporate event can have a huge impact on your company and its future. You have the opportunity to really make a good impression on your clients. There is also plenty of chance to market the brand and make some money as well. Live events are hugely important these days because they have grown in popularity and influence. So, you need to make sure you do what you can to try to make this live event as influential and successful as you possibly can.