The Power of Employee Recognition and Rewards in the Workplace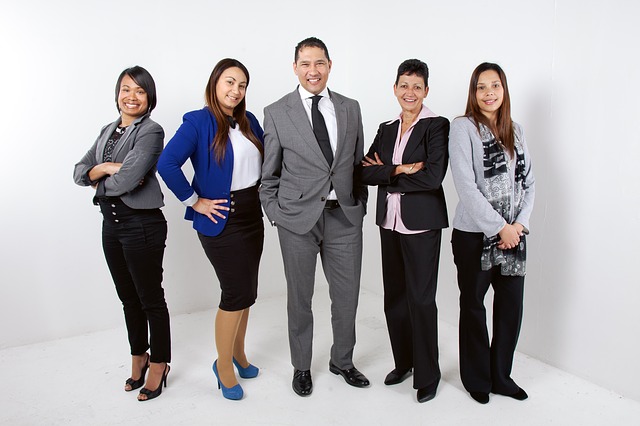 It's no secret that employees drive the success of a business. Those businesses that have a culture where employees have strong morale, relationships and passion in their work are more productive for the business. Businesses that have 'cracked the employee recognition code' enjoy significantly lower employee turnover rates compared to other businesses. The key is to make employees feel valued, respected and even loved. It is about recognising their efforts beyond the paycheck. The team from Promotional Product Experts have provided the following ways to recognise employees in the workplace that will help improve your business's performance without breaking the bank, while leaving your employees feeling cherished.
Informal recognition
Recognition can often get caught up amongst top management rather than being recognised across all areas of the organisation. Small words of encouragement or a pat on the back to the worker that stays behind to meet the deadline will allow the business to deliver and grow as a brand. One way the business Motley Fool overcame this challenge was by leveraging the app You Earned It, where all employees within the organisation could reward each other with 'Recognition Gold' and have those efforts exchanged for prize rewards.
Formal recognition
You can formally recognise your employees to celebrate the achievements of your staff. Ways you can achieve this include:
Reward your employees with a pay rise or bonus
Employees can be rewarded with cash bonuses, increases in their wages or salary, coupons or gift cards. These types of rewards can work great if the value that is being interpreted shows the high value of the employee. If the value in the cash reward makes them feel like they are cheap, it could lead them to feel like they are being underpaid for the work that they are doing.
Reward your employees with non-financial rewards
Rewards that aren't directly attributed to money are usually received well by employees. Items such as corporate gifts or custom made items can serve as a reward that is more heartfelt and genuine.
Acknowledge their efforts with an internal award
Take employee recognition efforts a bit further and have their efforts recognised in front of key stakeholders and peers. Examples of awards that can be implemented into the organisation include:
Employee of the month/year
Lifetime achievement awards
5/10/20 years service award
Nominate employees for external awards
By nominating your employees for awards that are recognised outside of your organisation, it will help boost the morale of your employees while boosting the publicity of the business. Nominating your staff for these awards recognises their contributions and confidence of the business to endorse their employees. There are several award opportunities including:
It's an honour – An award that acknowledges the working efforts and service of employees working for the Australian, State or Local governments;
Apprentice of the year award;
Australian Training Awards – Where individuals can be nominated and recognised nationally as a leader in their field of work. Winners can also win a cash prize of $5,000 and runners up $2,500;
AIM Awards – Where businesses can recognise the efforts of their staff for their excellence in management.
Give employees a voice by nominating and endorsing the business
Employees want to have confidence in their place of work. A great example is The Australian Business Awards, where employees can participate in nominations for their employer to win a series of awards including 'Employer of choice'.
By recognising the efforts of employees to the business, you can improve their morale and their loyalty. Employees are prepared to go beyond the call of duty and unleash their hidden talents if they feel like they are in an environment where they are valued and can thrive. Look into ways employee recognition efforts can be improved and transform the productivity of the business today!