Probing into the Pros and Cons of Different Types of Shopping Bags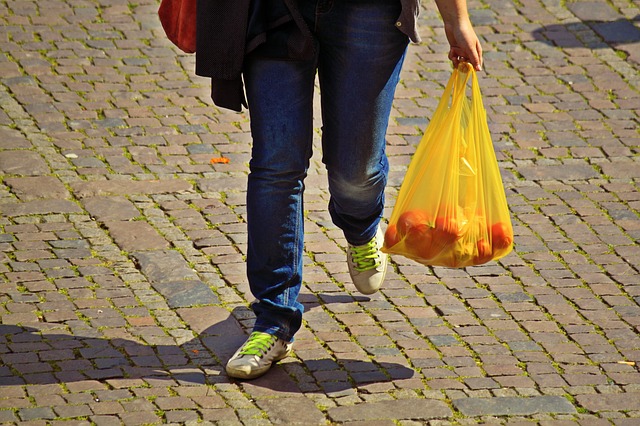 In this modern business world when everything is customized for specific reasons using customized bags is quite a natural and sensible move. The question is which material you should use to make your customized bags. Well, knowing about the different types of materials as well as probing into the pros and cons of each will help you a lot in making an educated and informed decision.
Conscientious About Carbon Footprint
Modern consumers as well as businesses are now more conscientious about their carbon footprints and impacts on the planet and its species. Awareness has heightened and people are looking for most environmentally friendly and safe ways. Even governments are strict and demand companies to disclose information with regards to waste generation and harmful practices. Defaulters are exposed and punished for their non-compliance. Therefore, it is highly essential and paramount that you dig into the right kind of bag.
Paper Shopping Bags
Paper is being used as a useful alternative to plastic to manufacture grocery bags. Though paper is a better renewable resource and stronger and safer than plastic, the truth is that paper bags are not as clean a solution as it initially appears to be.
Its pros include:
Made from trees these can be recycled more easily
These bags are larger to carry more items in each.
The downsides are:
Every paper bag created causes 70% more pollution
If dyes and paints are used these bags become un-recyclable and are often toxic
It contains less oil but takes more oil energy for production
It must be used for three times at least to be economical.
Reusable Shopping Bags
These bags are ideally made from polyester or cotton and can stand the test of time. The other benefits include:
It can be designed to reuse indefinitely
It does not wear out, tear or rip easily
They are portable and collapsible
It can be larger than plastic bags.
However, it too has a few pints of concern such as:
One bag results in larger carbon footprint than plastic
Cotton needs a lot of space, water, pesticides, fertilizer and energy to grow and
Must be used 131 times for less environmental impact than a plastic bag.
Plastic Shopping Bags
You can use plastic for customizing your bags and create brand value. These bags have a high reuse rate and can be used for many different types of application. These bags are cheapest and need low energy and cost for production resulting in lower carbon footprints. This is most economical as it facilitates to balance business cost and consumer value.
However, the downside of it is that it results in poor waste management and ends up in oceans and under the earth surface. This causes internal harm to the animals when consumed.
Care For The Legislation
Whichever material you choose for customizing your bags, each type has it significant benefits in creating brand value. However, all are still not as low as plastic in environmental impact. But it is advised to read plastic ban legislation and reports about the country.