Promo Products Make a Difference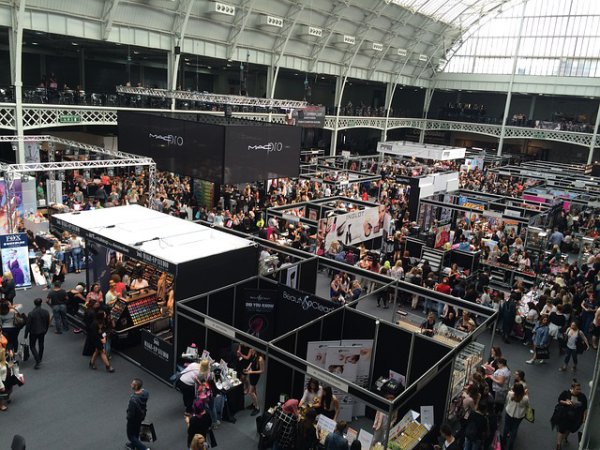 Effective communication and cooperation between businesses can be established on many levels. The most important condition for that is that they find a mutual interest in what they are doing in the market. For connecting with your colleagues and fellow businesses, you can use different strategies in different contexts. One of such contexts is definitely a trade fair. Except from being exposed to business rivals, you will most certainly also have a lot of chances to meet people from your field that would be delighted to make a bond with your business. That is why you have to devise a strategy in theory and an implementation plan on how to get trade show visitors to visit your stand and give a piece of their precious time to your particular stand and business. One of such ways is choosing promo items that would be interesting for your potential partners.
Look who's coming
It would be wise to check who is going to attend that particular trade show. Even better, you could get a list of trade shows for the next couple of months and make an estimate which of them would be most beneficial. Once you have decided which trade exhibitions to visit, you can get started with preparations for it. Among the things that have to be done with special care are promo products. For people who have come to a trade show, these items are not of highest importance, but you should still have them ready. Let's face it – people like getting things, no matter how useless these things might be. However, you should not follow the path of giving away useless items, but on the contrary – give them original stuff.
By finding out who is coming, you will be able to prepare some special promotional packages.
Stand out with promos
To attract the target visitors to your stand, send out e-mails and invite some of them at a specific time to your stand. You have to prepare something interesting and unusual that you want visitors to see. On that occasion, you can give them what you have dedicated to these particular clients. Since people come to business conferences and trade fairs from very distant areas, there should be some useful items, but also some things that will make them remember you in the future. For instance, you can prepare a small set for personal hygiene, such as a small single-use soap bags or a small dose of a fresh breath spray. These things come in quite handy after a day between rows of trade fair stands.
The other part of the promo package should consist of some long-lasting items that keep those visitors' thoughts on your business and potential benefits of your cooperation. Such promo products can be specially designed bottles of wine or high-quality beer for your business fellows. In addition to that, you should include items that are often used and that can last for a longer period of use. Among those ideal promo items are stress balls, which alleviate the burden of work stress and make it easier for their users (or rather squeezers) to endure all the challenges that they are facing on a daily basis.
Promos for everyday work
It is not only trade shows that require promo materials. Everyday work also demands for regular give-away sessions. Everybody who has some sort of a store or a stand outside knows how much it means to your customers when they are given something for free. In order to keep the old buyers and acquire brand new ones, you should always do some interesting merchandise moves, such as giving a free piece of your products if a loyal customer has already bought a couple of them. Also, you should have a special list of buyers who have bought the biggest number of items in your store and send them occasional presents for their birthdays or Christmas.