The Pros and Cons of Merchant Cash Advances for Smaller Businesses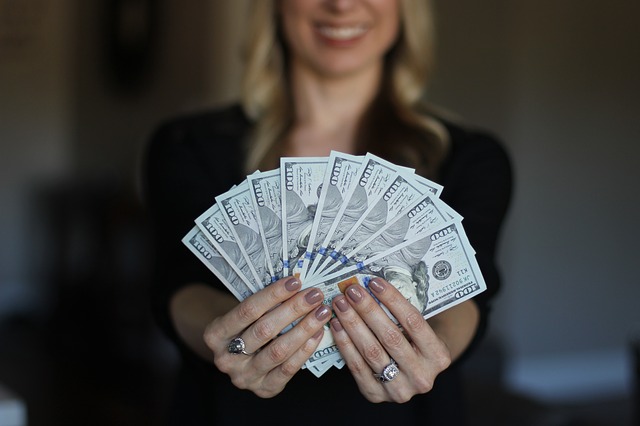 If you're a small company and in a hurry to get your hands on capital immediately, a merchant cash advance might look enticing to you. However, before you start processing and signing papers, you should take time to consider what merchant cash advances actually entail.
Merchant cash advances, also known as MCAs, have been gaining popularity among small businesses. You can't blame them, since it gives them an opportunity to finance their future sales and get their hands on funds instantly. As a result, MCAs have become a useful option for business owners like you. We can't argue that MCAs help put money in your account fast, but, like any financial product, they come with disadvantages.
How Merchant Cash Advances Work
Merchant cash advances are not the same as loans. They are a payment of your company's future income given in an advance. The MCA provider will provide you with a lump sum, which you will then slowly pay up through your daily credit card receipt.
The percentage at which you pay them back may be anywhere from five to 20 percent. This is called the retrieval rate or holdback. The repayment period can be from 90 days up to 18 months, and it starts right after you have received the funds.
The total amount that is given to you is based on the average of your credit card sales. The MCA provider will look over your sales for the past three to six months in order to calculate how much they can give you.
Who Should Consider a Merchant Cash Advance?
You should consider a merchant cash advance if you're a business owner who has an established credit card history and is in need of immediate access to cash. You'd also be a good fit if you're a new business owner who has sufficient credit card sales even but not a solid credit history. Companies who want to tap into merchant cash advance leads should also consider the pros and cons of merchant cash advances as these can affect the overall perception of their target clients towards availing MCAs of their own.
Pros of Merchant Cash Advances for Smaller Businesses
Available to every business owner, even those with bad credit
MCA providers look forward to your future sales, not your previous sales. Your credit rating is based on the past, which the lender thinks irrelevant. Thus, they don't require you to have an excellent credit rating, or a personal credit score that's above 650. This is why MCAs have better approval rates than business loans.
Qualifying for a merchant cash advance can be easy
Another advantage of MCAs is that they are more accessible compared to business loan criteria. The lender will determine whether or not your company is making an average amount of credit card sales monthly. Their requirements vary in every deal but are easy to know.
They don't look at how many transactions you have made in a month. What matters is how much you made in all of your transactions for that month. So, whether you've sold 1,000 shoes this month and will sell 800 pairs the next if the amount of your profit is almost the same, then you can qualify.
Applying for an MCA is quick and straightforward
Business loans take a long time to process and require you to file a lot of paperwork. Not to mention the meetings that you have to attend and signings that you have to go through. However, registering for a merchant cash advance requires you to submit fewer documents and needs less time.
Usually, for MCAs, you only need your credit card and bank statements for the past few months and a copy of your lease.
You'll receive money fast
The process of applying for an MCA is fast. You'll be able to get your money much faster than with another type of loan. You might even get your money within 24 to 48 hours. Therefore, if you encounter a promising business opportunity, it may be easy for you to grab it with a merchant cash advance.
You can get smaller loans that banks require
Most banks won't lend you small amounts of loans since they prefer more massive investments. However, an MCA deal works well for a small or large company.
Cons of Merchant Cash Advances for Smaller Businesses
MCAs are more expensive than business loans
The interest rate on business loans ranges from six to 12 percent, while an MCA ranges interest rate ranges from five to 20 percent. The higher cost of an MCA is because the risk for the lenders is higher. This is the tradeoff that you and the lender need to face, since there are a lot of advantages with an over business loans.
The government does not regulate merchant cash advances
MCAs are not regulated by lending and usury laws because, technically, they're not loans. This is why a merchant cash advance provider can charge you with factor rates. And since there's no law regulating them, you are open to the risk of dealing with less-than-scrupulous lenders.
It may put limitations on the way you operate your company
It's not uncommon for an MCA provider to include term/terms that give them some control over your business. Some terms that they can impose are:
Prohibiting you from discouraging your customers to pay using their credit cards
Offering discounts for cash payments that are not available with credit card payments
Prohibiting you from changing credit card processing companies
Limiting your ability to make changes in your operations such as changing your location or your business hours
Preventing you from taking out a business loan before you have paid for your MCA.
In The End
Similar to other business moves, finding and using MCAs can significantly help ease the financial burden of your small business financial problems, but it can also put you in a financial and business crisis with the terms it comes with. Likewise, if you're a company looking into utilizing merchant cash advance leads, then you should study your target market carefully in order to fully assess the advantages and disadvantages of this system not just for the short-term, but long-term as well.