Use These Two Proven Ideas To Generate More Leads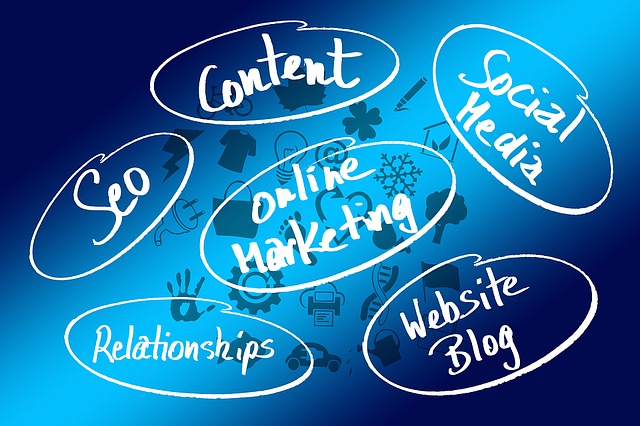 What is the best way to generate more sales leads? How can you find new customers to boost your business today?
When thinking about how to generate more leads, some methods work far better than others. Two in particular that have stood the test of time are cold calling and the internet. Use cold calling to generate offline leads and your website to generate online leads.
Let's take an in-depth look at both these proven ways to generate leads:
Offline Leads: Cold Calling
Cold calling still remains an effective tool, and many businesses continue to use it. Unfortunately, many salespeople find it difficult to make cold calls. They procrastinate and when they do get someone on the phone, they are nervous. The following tips will help make it much easier to increase call success:
1. Use software
By using a predictive dialer, information will show up on an agent's screen specific for each call. This calling software displays a script, and it can be set up to display different scripts for different sales campaigns. Your sales team will feel more confident because they have a script in front of them when speaking to a prospect.
2. Refine your list
Working from a defined list reduces the chances of procrastination. Understanding a little about the prospects on the list will go a long way in helping create rapport when on the phone. The list can be defined by target audience, by demographics, or by areas.
3: Customize the script
While there is a considerable amount of reassurance for a salesperson to have a list before them when they talk to a prospect for the first time, a set list can be difficult to follow for two reasons.
One, the conversation might naturally steer away from the list, making it easy for the salesperson to get completely disoriented.
Two, each person has their own natural expressions and reading a list can make the conversation sound canned.
So while it's important to have a set script, the salesperson should have the flexibility to deviate from it when necessary.
4. Focus on asking the right questions
Asking the right questions during the call makes all the difference. Unless the salesperson can identify the prospects interests, desires, and needs, the prospect is not likely to be interested. Launching the sales pitch too early will only sabotage the call.
Ideally, the salesperson should have some information about the prospect before making the call to quickly steer the conversation in the right direction.
5. Leave a message and follow up
It's often considered ineffective to leave voice mail, but by not leaving a message, you limit the number of prospects.
Many prospects might be interested in your offer, but don't have the time to answer the phone when it rings. By leaving a message, it increases the odds of a possible sale. However, it's important to follow-up on the call, too, rather than failing to close the loop.
Online leads: Your Website
The internet can be a rich source of leads, provided the leads are not purchased from a lead broker. The best leads are those captured though your own website.
Here are 5 ways to use your website to become a lead generating machine:
1. Use SEO and PPC
Through search engine optimization, it becomes possible to attract a targeted audience through long-tail keywords to visit your website. However, this is a passive way to generate leads.
You should also use a more active way to generate leads by using Google's pay per click advertising.
2. Use cross-promotions
By working with non-competitive websites, it's possible to exchange leads. For instance, you could do a solo email on their list and they can do one on yours. This way, you can share the leads on your respective lists.
It's important, however, that your products complement each other, otherwise you won't be addressing a target audience.
3. Create educational content
On your blog and in your YouTube channel create content that educates and informs your audience.
Instead of trying to sell, try to become a valuable source of useful information. Once people know, like, and trust you, they will sign up for your newsletter.
4. Use social media
With millions of people on social media, you can create a following by establishing profiles on Facebook, Twitter, and Google+.
However, you may find your richest source of leads comes from LinkedIn traffic, particularly if you have a B2B business.
5. Make it easy to get in touch
Make it easy for people to sign up for your newsletter and to contact you on your website.
Make your opt-in box and your Contact Us page easy to find. The use of pop-ups is especially good way to engage people.
Additionally, use a live chat box to engage visitors who land on your website.
Stay Organized
When making numerous calls a day, it's easy to lose track about how many calls of the names. It can be especially embarrassing to call someone again if they have already purchased the product.
Staying organized is just as important with your online lead generation efforts through your website. If you are unfamiliar with the many technical aspects of online marketing, it's definitely a good investment to get up to speed by entering a tech-based bootcamp to get up to speed.
Lack of an organized approach when generating leads can quickly ruin any lead generating technique. Keep this in mind going forward.