Putting Your Business on the Map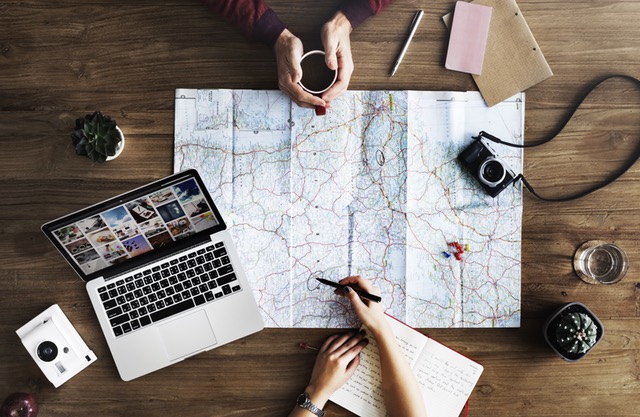 When you run a retail store, the last thing you want is to be undiscoverable. There's a certain prestige when it comes to running a hidden store that's full of great gems, but ultimately that's not good for business unless you run a niche store that sells expensive products. If that's the case, then be as obscure and hard to find as you like!
But if you're just a regular business, then you want to be discoverable. You want people to look up Google Maps and see you recommended with a 5-star rating and plenty of nice comments. After all, who wouldn't want to be crowned a shining example of a good business? Fortunately, getting yourself on the map isn't that difficult—it's sticking to the map that is hard.
Registering With Directories
First of all, if you want to be discovered then you need to register your business with a couple of directories. Local directories and Yellow Pages aren't utilised as much as they used to thanks to the internet, but they are still good options if you run a traditional local business. The best way to get the most exposure is to head over to Google Maps and add or claim your business.
You do this by simply logging on to Google My Business. Register by adding your business name, address and other details. Once you're verified, Google Maps will start showing your business in your area for people to find and comment about. If you run something like a restaurant or cafe, then it's a good idea to get registered with a service like TripAdvisor as well because they specialise in your industry.
Attract Foot Traffic
If you're in a prime location, then you're making a huge mistake if you don't install large signage such as corflute signs and billboards with neon lighting. If you really want to get noticed by foot traffic, then it's a good idea to start investing in signage, advertisements, and beautiful window displays. You want to show some of your most famous products in the window of your store so that it will attract people. For example, if you run a clothing store then you should be getting mannequins to dress up in your best clothing items.
You should also check if you have permission to spill your business outside of your premises. For example, a cafe could set up tables and chairs outside so people can enjoy the sun while they enjoy your food, and if you sell souvenirs then having a stall set up outside of your store can attract a lot of customers and tourists.
Mix Digital and Traditional Marketing
Combining digital marketing strategies with traditional ones is a sure way to get noticed. For example, hosting online promotions on social media and on a website is a great way to draw attention to your business. You could use Twitter to give out special promotional codes to your business. Those will be spread and shared around, your business will get attention, and people will come and see what the fuss is all about.
You could also use QR codes on physical flyers and posters that link to your website where you have contact information, locations, the products you sell, and whatever other information you deem necessary to promote your business.