The Use of a Real Estate Portfolio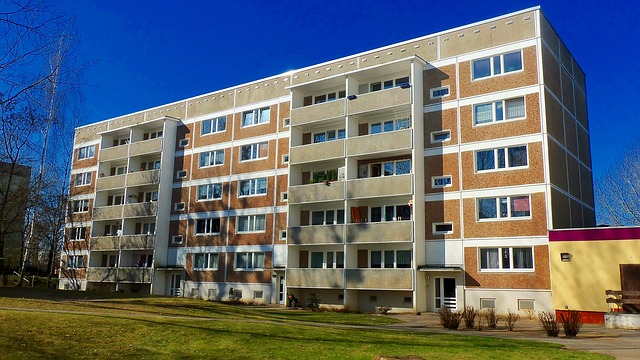 Investing in real estate has grown in popularity in recent years and for good reason. When done properly, investing in real estate can generate substantial amounts of income. There are steps that have to be taken to start generating real income from real estate, though. There are also some risks that come along with investing. A poorly planned strategy can result in a loss of income and can possibly leave you in a worse financial state than what you started in. In this article, you can find a bit of information about the different types of real estate investments and some other helpful information that will help prevent you from making major mistakes.
The Real Estate Portfolio
What is a real estate portfolio? Well, it's basically your resume in the real estate world. It's a collection of information on all of the investment transactions that you've made so far. The information held within your portfolio is one of your strongest marketing tools when approaching private investors to fun your real estate purchases. By maintaining an accurate and transparent portfolio that shows that you have a good reputation, you can more easily convince potential private lenders to fund you.
Building a portfolio properly requires a good strategy and the ability to execute the strategy effectively. To start building a portfolio, you obviously need to start investing and keeping track of every detail of each transaction. Your portfolio should show how you gained the funds for your investments, how you handle the property once you have it, and how you found a seller, buyer, or renter for each piece of property. You can then show that information to potential lenders when you go to make new deals and use those deals to help you find funding for even more deals.
Just as having a good portfolio will make you look good to lenders, having a portfolio that's filled with missteps will make lenders wary about lending money to you. You can avoid this by playing it safe and only investing in low-risk properties, but low-risk also means lower rewards. To help keep your investments from taking a wrong turn, you might want to invest in real estate asset management first.
Different Types of Property
When people think about real estate, they usually think of houses. While homes are definitely a viable option to invest in, there also apartment complexes, office buildings, and undeveloped land. Each different type of property has it's own pros and cons.
Buying a building that's zoned for a business can have its perks. You can lease the property out and create a passive income from it with minimal effort and some areas offer tax breaks if the area is underdeveloped and needs people to start purchasing and using property there. However, if the area is highly successful and already has a large business presence, it can be extremely expensive to purchase these properties. You then have to charge more for companies to lease the property and that can make a lot of smaller companies shy away from taking the property off of your hands. This can lead to taxes and other fees being taken from your other forms of income while the property isn't making anything for you. It's important to make sure you have potential renters when investing in this type of property.
Apartment buildings are a lot like business buildings. You want to have rent out space within the building. However, apartment buildings are built to house a lot of tenants and that means more potential cash flow on a monthly basis. Apartments are a bit more hands-on because you're responsible for repairs. With families living their everyday lives in the apartments, there are bound to be mishaps that require maintenance and repair. You can also hire a site manager that can take a lot of the hassle out of owning an apartment complex, but that costs more money. A key component to investing in apartments is the who is going to be living there. You really want to do a background check on potential residents to protect your investment.
As stated earlier, you can also invest in land. The biggest appeal to buying land is that you can do practically anything with it. Of course, zoning laws in the area that the land is located in can limit you to different general uses, but you can decide to build on the land and raise its value, develop it and sell it at a higher price, or anything else you think of. The issue is that in order to do anything with it, you'll have to invest time and resources into developing something on the land. This can be expensive and can also drive up property taxes well above what you agreed to pay when you bought it as plain land.
In Conclusion
There are a lot of different factors involved with real estate investment and building a portfolio. It's important to educate yourself as much as possible before taking the plunge and investing. For more information, try this Forbes article on real estate information.