Reducing Internet Downtime Saves Businesses Money Over Time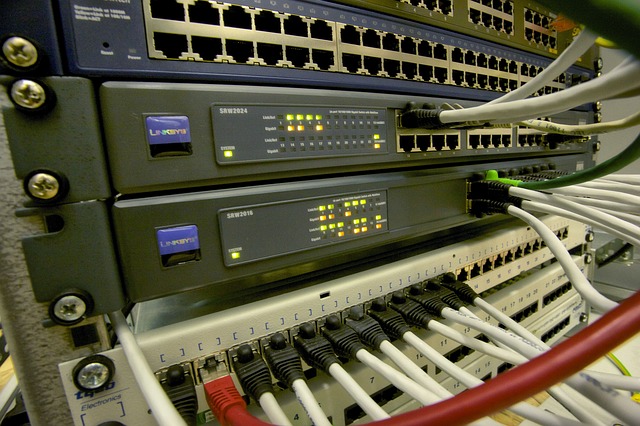 The Internet has over the years had a significant impact on the way business is done in many organizations.
This is a major shift from the early adopters, who were using the Internet for simple tasks such as reaching out to audiences via websites and providing a resource for employees to communicate or conduct surveys and research – there was absolutely no way of measuring its impact on an organization's bottom line.
Why is the Internet Important for Businesses?
Modern day businesses have incorporated the Internet in most of their business processes and operations including sales, marketing, accounting, budgeting, banking, human resource, and communication among others. In fact, many businesses are making the big switch and embracing cloud services (SaaS) to cater to their software needs. Below are some of the ways that organizations can use the Internet.
Communication: The Internet has revolutionized the way businesses communicate with their customers, suppliers, and partners. It offers a variety of tools including email, chat, VoIP, and mailing lists that organizations and employees can use to communicate with each other, and with customers.
Advertising: The Internet offers a unique platform for businesses to advertise their products and services. Unlike the traditional advertising channels and media, online advertising is interactive and thus, gives visitors a more educational and informative experience. In addition, online advertising allows businesses to target their desired audience.
Sales: Businesses can sell their merchandise directly over the Internet using the wide range of e-commerce platforms available. Online stores offer many benefits as compared to the traditional brick and mortar stores. These include reduced expenses, unlimited inventory, round the clock operations and many more.
Information: Businesses can use various online tools such as blogs to establish their brand or offer valuable information to customers with the aim of become an authority on particular products or subjects.
Research: The Internet provides a rich source of information that businesses can use to quickly research on new ideas, markets, solutions, technologies, suppliers, partners, and many other aspects that can help them to further their objectives. Businesses can also carry out online surveys to help them gauge their performance.
Customer Support/Training: Using the wide variety of online tools, businesses can effectively train their customers on their products, as well as provide customer support. The Internet is more interactive than the traditional product manuals, and more effective than giving instructions over the phone.
How Businesses Save Money by Avoiding Internet Downtime
Avoid Lost Business Opportunities
Downtime means that all the business processes and operations that rely on the Internet have to be put on hold until the connection resumes. This can be particularly damaging for businesses that rely heavily on online marketing to generate leads, drive their sales, or even sell their products on e-commerce sites. Reducing downtime ensures that no business opportunities are lost.
Avoid Bad Publicity / Press
Downtime leads to a myriad of problems including missed deadlines, unanswered requests and delayed orders. Such problems generate a lot of bad publicity and thus, may require a business to spend money on PR to mend the damage.
Retain Customers
Frequent downtime means that customers are unable to reach the business whenever they need assistance. This is likely to drive customers to competitors. Avoiding downtime ensures that all communication channels are open at all times, especially when customers are stuck and need urgent support.
Create Goodwill Partnerships
Many businesses use the Internet for collaboration. Therefore, avoiding downtime enables them to carry out various functions such as scheduling meetings, attending training sessions remotely, participating in data conferences, chatting online, and exchanging presentations. As such, they are able to actively engage their partners at all times, thus creating goodwill.
Would you like to receive similar articles by email?