The Rise of Consultants in the Business World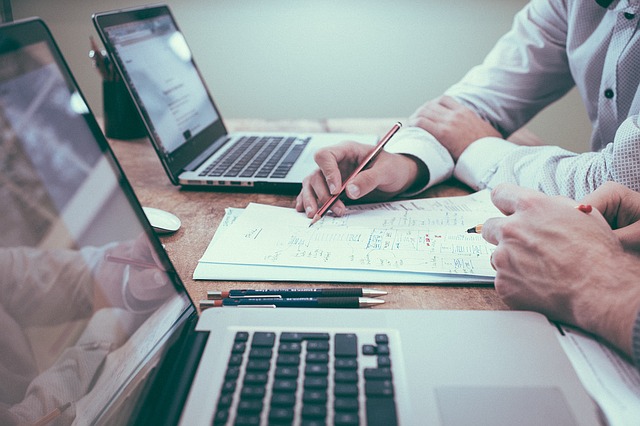 If you dig rolling up your sleeves, helping people and making a difference in an organization, there are a lot of different jobs you can do.
One such job: consulting.
Perhaps it sounds glamorous coming into a business as an outside hero, but being a consultant is a very demanding job with a lot of responsibility. What is a consultant anyway? Simply put, a consultant is someone who provides professional, expert advice to companies who need problems solved. Consultants are needed for every industry imaginable.
It could be a great side gig or post-retirement opportunity for the right people. Some questions to ask yourself if you're considering becoming a consultant include:
What skills and qualities do I possess?
What is my educational background?
What is my industry experience?
What do I enjoy doing?
What are my interests?
Do I like working with people?
Here are some of the more common and progressive consulting jobs available today:
Management Consulting
Management consultants look at the inner workings of a business, including how to reduce costs and increase revenue, and make recommendations on their findings. They also help businesses grow and improve upon current performance. There's usually a better way of doing things and solving problems — at least that's the idea.
According to Arizona State University, "professional opportunities for management consultants are growing particularly in smaller consulting companies that specialize in areas such as human resources and information technology."
The ASU articles states that the U.S. Department of Labor predicts a 14 percent increase in management consulting from 2014-2024, which is double the average for most other professions. So, consulting is a lucrative business to be in.
Human Resources Consultants
If you are a people person and have a background in handling employees, an HR consulting position is a high demand position because businesses are ever striving to ensure humans are doing the best they can to move the company forward.
A few tasks of an HR consultant or firm:
They make sure the best people are in the appropriate roles.
They immerse themselves in the company's culture. They would be able to tell you whether two companies could merge successfully, for example.
They implement well-being systems.
They oversee talent management and recruitment.
They manage outsourcing.
Let's say a retail client wants to open some specialty stores. They may hire an HR firm or consultant to help with the restructuring and building of a new management team. People management and employee practices are key to HR consulting.
Information Technology Consultants
People complain about technology, but you can't do business without it. Consultants will give advice on the best use of technology for your business, help transition from one form of technology to another, or design custom software just for your company's needs.
In today's world, IT consultants are also heavily involved in cybersecurity — protecting client data from being hacked and preventing security breaches.
Another fast growing market is in data analytics, also known as data science. Data scientists … you guessed it: analyze data. Someone with a degree in business analytics could become a consultant in a niche market.
Branding/Marketing Consultants
Sometimes businesses are too close to their brand to really see where improvements can be made. Often, companies will hire brand consultants (brand strategists) to offer marketing advice, plus provide analysis and solutions.
Consultants will look at how their client's brand performs against competitors. Some of their services include content marketing, website audit, video marketing, market analysis and keyword research.
The main goals of the consultant should be to combine strategic thinking with creativity and a deep understanding of the client's vision, problems and needs.
"One should not mix visual identity with brand because brand is what people think of your product/company and visual identity is just a tool in creating brand image," says brand strategist Krisjanis Papins. "And any branding tool should be firmly grounded in brand strategy."
Consultants are hired to give businesses an outside perspective, offer a fresh pair of eyes, specialized skills,  improve sales, and boost analytical force. The rise of consultants in our competitive business world makes the job personally and professionally satisfying.
Would you like to receive similar articles by email?